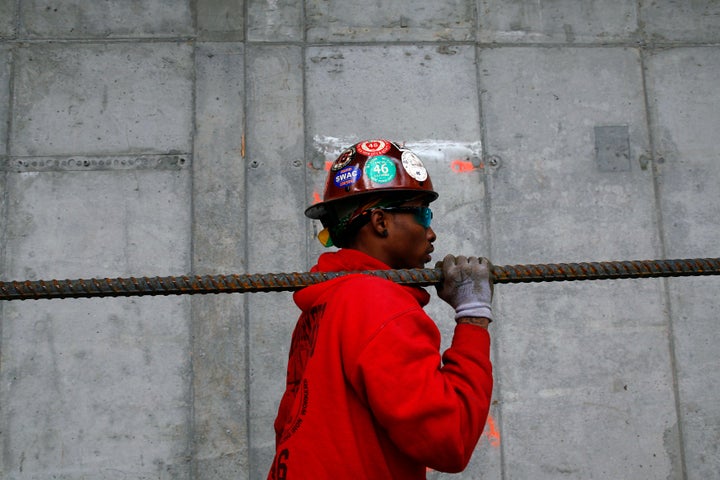 Black men and women earn significantly less than white counterparts largely due to job market discrimination, and this racial wage gap has significantly widened over the last 36 years, according to a report released Tuesday by the Economic Policy Institute.
"People should be troubled and really question why we would observe this pattern through 2015," said Valerie Wilson, director of the liberal think tank's Program on Race, Ethnicity and the Economy. "Is the American dream really obtainable ― equally obtainable for all people?"
Wilson and co-author William Rodgers, a public policy professor at Rutgers University, compared the wages of black and white full-time workers living in the same regions with comparable educations and work experience. An additional examination of these workers' pay within the same industries and types of jobs, among other potentially distorting variables, yielded no meaningful difference in results, according to EPI.
The paper found that in 2015, black men earned 22 percent less than white men with these same characteristics. In 1979, when landmark civil rights laws were newer, blacks earned 16.9 percent less. Black women earned 11.7 percent less than white peers in 2015, and 4.5 percent less in 1979, according to EPI.
For black women, race compounds a larger gender pay gap, according to the study. Black women earned 34.2 percent less than white men living in the same regions with comparable education and experience.
In recent years, younger black women ― those ages 18 to 35 with 10 years' experience or less in the workplace ― have lost the most ground relative to their white counterparts. These young black women went from earning 4.1 percent less than white women with similar experience in 2000 to 10.8 percent less in 2015 ― more than doubling the racial wage gap for this group.
EPI chose 1979 as its starting point because that's when wages across the country stopped growing in tandem with productivity. Wilson and Rodgers wanted to see how that broad deterioration in workers' share of economic growth affected African-Americans specifically.
The racial wage gap did not grow in every year of the 36-year period the report examined. From 1996 to 2000, it declined significantly for both black men and women.
The paper blames the rising racial wage gap on several major economic and policy developments that weakened the earnings and workplace power of black workers.
In the 1980s, there was a massive decline in the number of higher-paying unionized jobs, which hit African-Americans disproportionately hard, especially in the Midwest, according to EPI. These jobs were replaced by lower-paying positions.
There also was a collapse in political support and funding for federal anti-discrimination enforcement.
"The caseloads grew, but there was not as much progress," Wilson said.
Throughout the 36-year period, weaker job markets corresponded with an acceleration in the racial wage gap. Wilson and Rodgers argue that is because lower demand for workers makes it easier to discriminate.
"If we are truly at full employment, these racial disparities should be narrowing, getting better."
When the economy is not running at full capacity, there are more workers looking for work than there are available jobs. Employers have more workers to choose from and therefore they can afford to discriminate based on race. If the economy is roaring, however, employers need workers so much they no longer have that luxury.
The late 1990s saw a decline in the racial wage gap because booming economic growth forced employers to compete for workers, resulting in the largest and broadest wage gains in the past four decades, Wilson and Rodgers posit. Many states also began raising their minimum wages above the federal level, which helped ease the racial disparity.
Since 2000 though, the narrowing of the wage gap was undone, and the gap continued to grow. The lack of progress can be attributed to a recession in 2001 that was followed by a "jobless recovery," the paper argues. A few years later, there was the much larger recession of 2007, which disproportionately affected African-Americans.
Many scholars believe that the Federal Reserve made possible the widespread wage growth of the late 1990s by refusing to raise interest rates even as the job market took off. When the central bank raises the target range of the influential federal funds rate ― or interest rate banks charge one another for overnight lending ― it has the effect of reducing economic demand, potentially slowing the pace of job growth to head off inflation.
The Fed will announce whether it plans to raise this benchmark rate on Wednesday. Fed Chair Janet Yellen indicated in August that the economy is ready for a rate hike.
Some recent data have strengthened the case for an increase. The typical household's income went up more than 5 percent from 2014 to 2015 ― the largest single-year increase the census has ever recorded. The median income of black households rose a more modest 4.1 percent.
But those gains have yet to lead to a consistent drop in the racial wage gap. That disparity went down by just under a percentage point for black men from 2014 to 2015. It went up for black women.
"Racial differences in these economic outcomes should be taken into account in the Fed's decision making," Wilson concluded. "If we are truly at full employment, these racial disparities should be narrowing, getting better."
Before You Go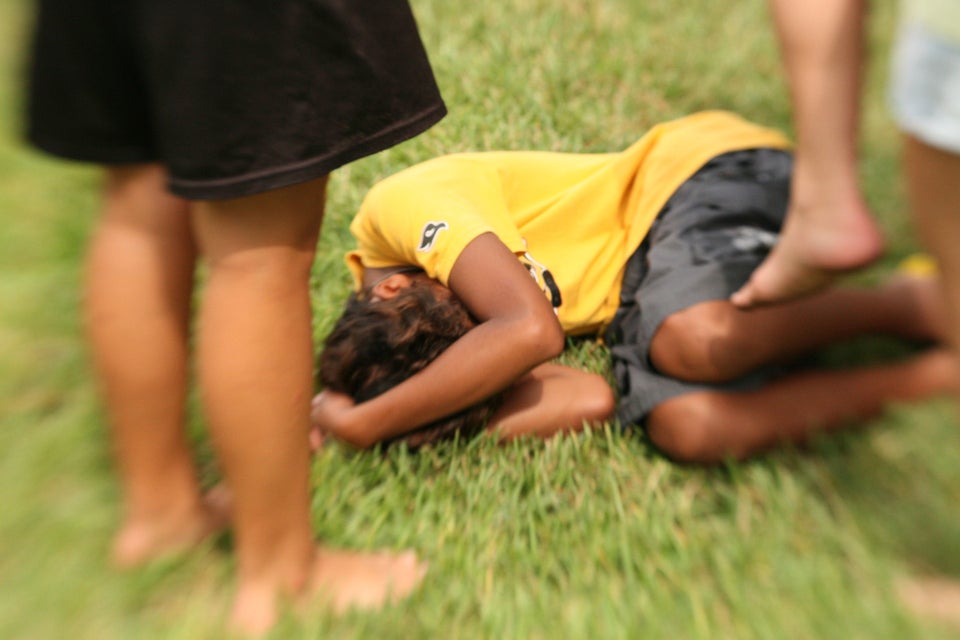 Fighting Racism And Discrimination Everyday
Popular in the Community