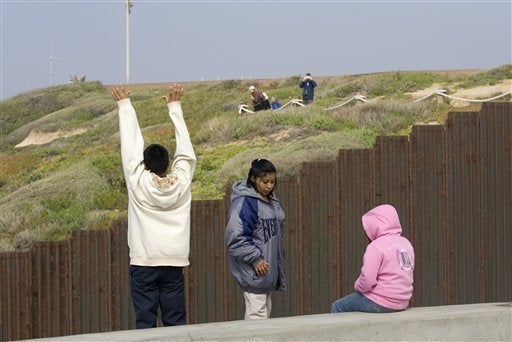 The leaders of the anti-immigration movement in the United States have long claimed that they are not motivated by racism.
But a new report by the Southern Poverty Law Center reveals that John Tanton, the architect of the movement and founder of the Federation for American Immigration Reform (FAIR), has a more than 30-year history of racial extremism.
Based on Tanton's personal correspondence, lodged at the University of Michigan's Bentley Historical Library, the report shows that Tanton has been in the midst of the White nationalist scene for decades. He has corresponded frequently with leading white nationalist thinkers, race scientists and Holocaust deniers. He encouraged a major donor to read the work of a radical anti-Semitic professor to "give you a new understanding of the Jewish outlook on life." And he suggested that the board of FAIR, on which he sits, discuss the professor's theories on the Jews.
Tanton's organizations have been high-profile players in the immigration debate. FAIR officials, for example, have testified numerous times before Congress. The organization is listed as a hate group by the SPLC.
Other groups founded by Tanton include the Center for Immigration Studies, a group whose studies are often quoted by the media, and the Restrictionist NumbersUSA. Despite the veneer of respectability presented by these groups, it's difficult to misconstrue Tanton's words in a Dec. 10, 1993, letter to Garrett Hardin, a controversial ecology professor.
"I've come to the point of view that for European-American society and culture to persist requires a European-American majority, and a clear one at that," Tanton wrote.
On Jan. 26, 1996, he wrote Roy Beck, head of NumbersUSA (and then an employee of Tanton's foundation U.S. Inc.), questioning the ability of Latinos to govern California.
Tanton wondered "whether the minorities who are going to inherit California (85% of the lower-grade school children are now 'minorities' -- demography is destiny) can run an advanced society?"
Tanton and FAIR often assert they are being unfairly attacked by their critics, but Tanton's own words offer the strongest evidence to the contrary.

Popular in the Community