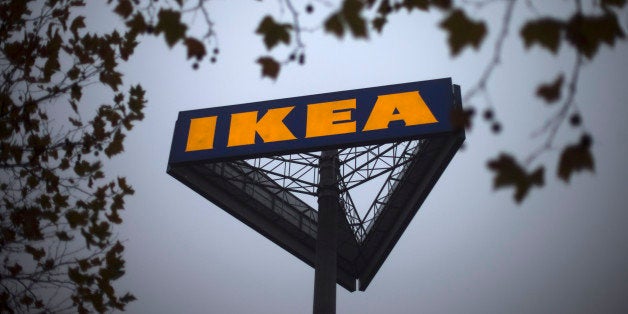 A 32 year-old German man wrote an article for the "Süddeutsche Zeitung" (South German Times) that has many Germans abuzz. The author calls himself Alex Müller, but he wrote the article under a pseudonym, because he would otherwise be "exposed to the hostilities and threats of those about whom he writes."
Müller is a black man in Leipzig. And what he is experiencing makes us speechless.
Among other experiences, he writes about one where he is working at the goods collection counter in Ikea. Typically, customers are assigned numbers, which are then called out when an order is ready. Müller writes:
"525!" I call. A customer, who is sitting with his back towards me, stands up and turns around. Our eyes meet. He slumps down. Maybe it's not his number? Yes it is. When my white colleague comes from logistics he storms to the counter and sighs with relief: "Hello, I'd like to have number 525." Disgruntled, I call towards the customer: "I'm standing over here!" He replies: "Sorry, I didn't see you there!" Both of us know that he is lying. That he is a racist is probably something only I know.
"Racism," Alex Müller writes, "fills one with fear. Because one cannot understand the hate one is confronted with for no reason."
The Ikea situation is obviously only one of many. After a long distance bus-ride he is spat on ("not by a cliché Nazi") or shoved to the side in a supermarket. Müller writes: "It isn't the push and shove that you experience in a crowded hallway. It is the 'piss off!'-push."
To not snap under the pressure of these hostilities costs "energy, which then is sorely missed for more important things: one's job, hobbies or own life."
According to a study on behalf of the Green Party, which the Huffington Post reported on recently, 'everyday racism' is especially prevalent in Bavaria. The study shows that one in three Bavarians (33.1 percent) agree with xenophobic statements such as "Foreigners only come over here to abuse our welfare state." In East Germany 30.5 percent agree, and in the rest of West German states, excluding Bavaria, 20 percent agree.
"Our study shows that the aversion towards groups who are seen as different is very high," Universty of Leipzig director of studies Oliver Decker reports. "In Bavaria the attitude towards Muslims, Jews and Romani people is especially bad."
REAL LIFE. REAL NEWS. REAL VOICES.
Help us tell more of the stories that matter from voices that too often remain unheard.