Here's the photo in question: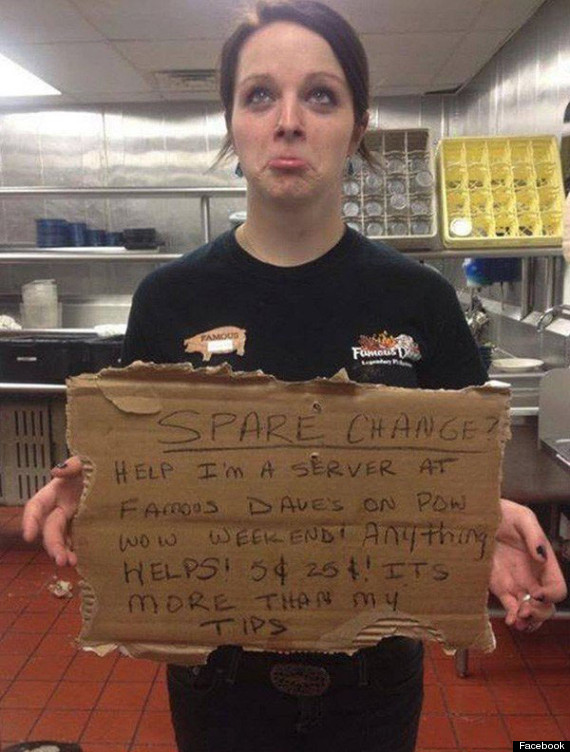 The employee denies creating the cardboard sign, but she doesn't deny posing for the picture.
"One of my friends that worked there as well came to visit, and she asked me to hold this poster up, so she could send a Snapchat," Casson told KMOT 10.
Unfortunately for Casson, Snapchat -- a photo sharing app where pictures are meant to disappear after they've been received -- wasn't the only place the photo wound up. The photo was posted on Facebook, and the two employees have since been fired, according to The Bismarck Tribune.
The restaurant's owner Mike Wright issued this statement on Facebook:
When an employee decides to make an ass of him or herself they can now do it for all to see. Sadly, for reasons unkown [sic] to me, often times bitter employees also try to embarass [sic] the employers and taint the businesses where they work. Clearly a recent post by a now former employee fits this description.
Before You Go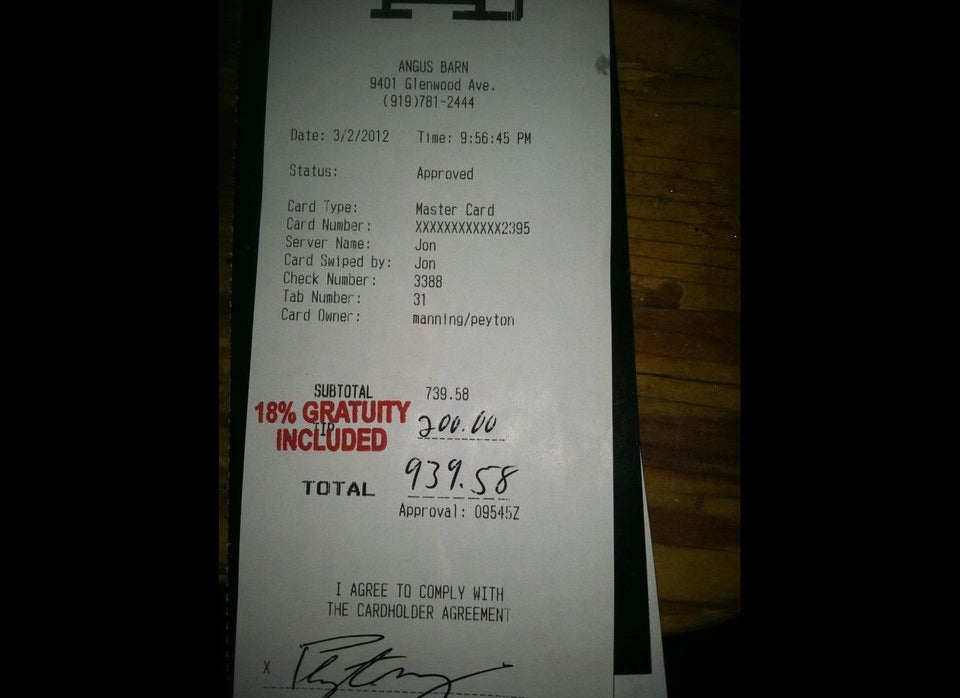 Most Outrageous Tipping Stories
Popular in the Community