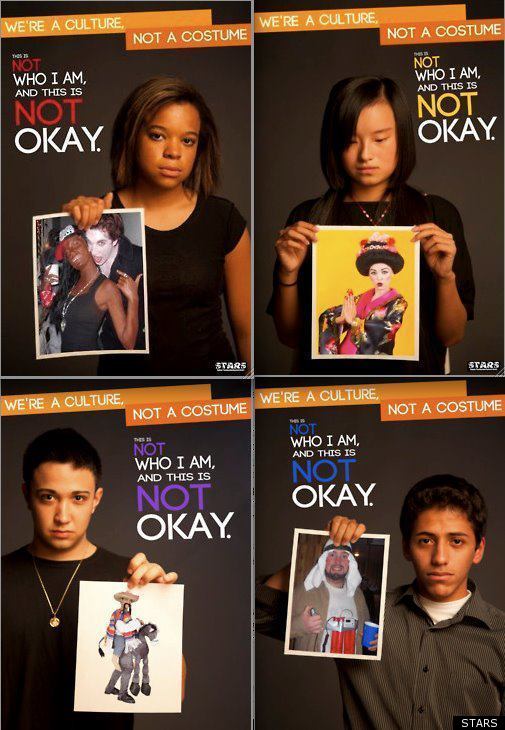 The above photos were created by the student organization at Ohio University called Students Teaching Against Racism (STARS). Their mission is "to educate and facilitate discussion about racism and to promote racial harmony and to create a safe, non-threatening environment to allow participants to feel comfortable to express their feelings."
When they posted this campaign to the president of the group's tumblr page they did not anticipate the strong response they would get; the images spread like wildfire across the blogosphere. One writer, who reblogged the post shortly after it was published, received over 8,000 views in one day and had to disable her comments.
We are so proud of all the support but it's overwhelming; We have less than 10 members in our group. lol We ask that you do not personally email any of the execs or message their personal tumblrs. Thank you guys so much for the love! The purpose was to educate and create dialogue and it did :) We have a meeting with a lawyer on Monday so we can protect our posters and the posters will be all over Ohio University's campus this week! Again, thanks for the support and have a happy Halloween!
Best,
Students Teaching About Racism in Society (STARS) at Ohio University Executive board

What do you think of the campaign? Sound off in the comments below.
Related
Popular in the Community