The fallout following the British vote to leave the European Union has triggered an uptick in racist incidents.
An aversion to immigration has been at the forefront for the "leave" camp, emboldening xenophobes to reportedly come out of the shadows and publicly attack immigrant communities.
Eyewitnesses have taken to social media to describe incidents they have encountered, and an account called Post Ref Racism was started on both Twitter and Facebook to offer people a "space to document the increase in racism," according to the page's description.
One video shows young men verbally attacking a man on a Manchester train Tuesday morning.
"Get deported, you're a muppet," one person is heard screaming. "Get back to Africa."
The man targeted by the assault, speaking with an American accent, responded by calling the attackers "ignorant."
"This is a disgusting display of abuse which quite frankly has no place in society," Manchester Police Chief Inspector Gareth Parkin said, also referring to it as a "hate incident."
"I've never had a day of so many people telling me to go back to Africa," Olusoga told The Telegraph.
And a video uploaded to YouTube one day after the referendum purportedly shows a man exiting his car in the Hackney area of London and yelling "f*****g foreigner, go back to your country" at another driver.
Britain's Polish community has been specifically targeted by xenophobic sentiments. Police are investigating various "racially motivated hate crimes" targeting Poles in England.
Authorities first found leaflets saying "no more Polish vermin" in central England. Graffiti demanding that Poles leave the U.K. was later discovered at a Polish cultural center in London.
The spokesman for Poland's President Andrzej Duda demanded that Boris Johnson and Nigel Farage, the two primary leaders of the "leave" movement, condemn the "outrageous barbarity" of these actions.
Prime Minister David Cameron responded to the incidents on Monday. His government "will not tolerate intolerance" and condemns "some of the incidents we have seen across the country over the weekend of intimidating migrants and telling them that they need to go home," he said.
And a Labour member of parliament, Jess Phillips, tweeted that she would submit a question to Parliament to find out how many racial incidents had occurred over the weekend compared with prior to the referendum.
This article has been updated to include an incident from Tuesday morning.
Related
Before You Go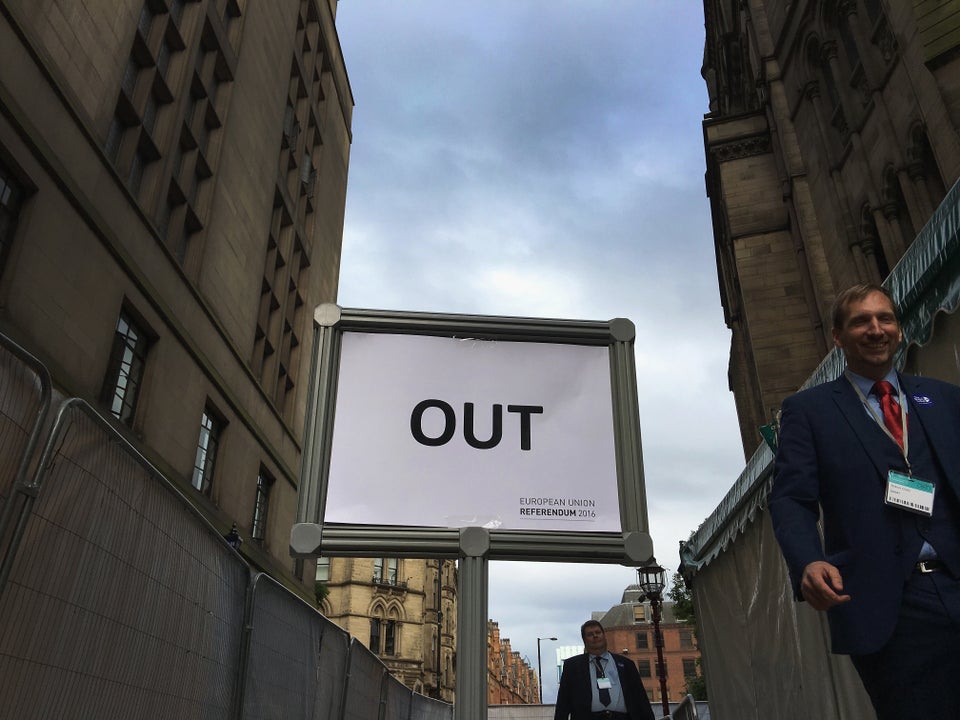 Brexit Wins
Popular in the Community