While most marketing executives would be thrilled to see an ad go viral around the world, this one's getting attention for all the wrong reasons.
The spot for China's Qiaobi laundry detergent is being called the most racist commercial ever made. The ad shows an Asian woman doing laundry when a black man appears. He has paint on his face and clothes.
The two trade flirty gestures, but when he moves in for a kiss, she stuffs a detergent pack into his mouth and forces him into the washer:
She waits for the wash cycle to end:
...and pulls out a freshly laundered, pale-skinned Asian man:
Shanghaiist reports that the commercial is being shown on TV and in movie theaters in China.
"Thanks to traditional beauty standards valuing white skin, many Chinese people have a well-established phobia of dark skin which unfortunately also breeds racist attitudes towards people of African descent, who are viewed by some as 'dirty' simply because of their skin tone."
The commercial is actually a copy of an Italian laundry ad where just the opposite happens: A white man is put into the washing machine and comes out black as the words on the screen declare "coloured is better."
Even the music is the same.
Related
Before You Go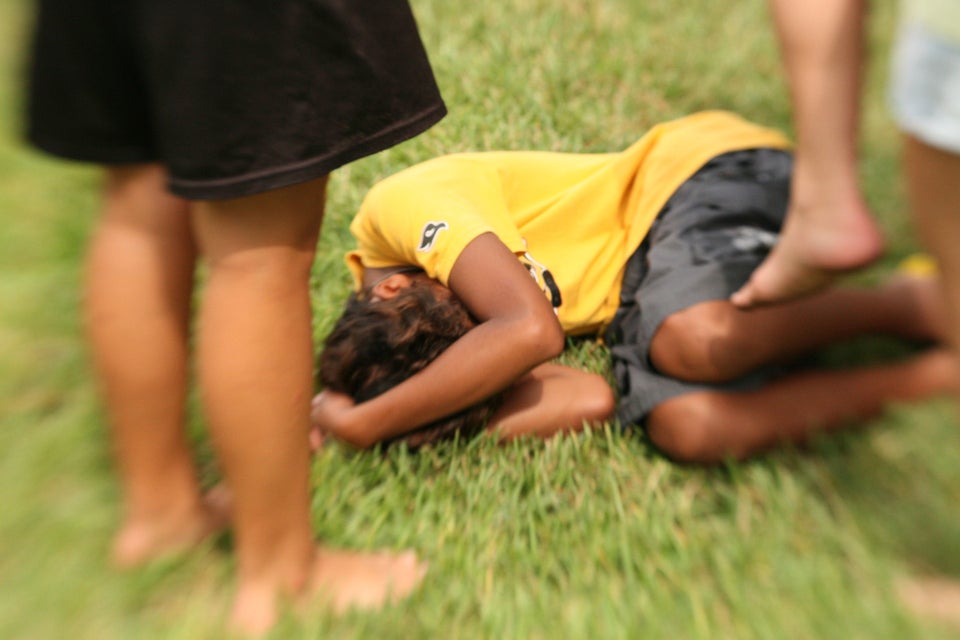 Fighting Racism And Discrimination Everyday