Following cries of racism, South Korea's largest tobacco company is pulling an advertisement for its new "This Africa" cigarettes.
The KT&G ads featuring a monkey dressed as a human were launched a month ago to promote the brand's new "This Africa" cigarettes, according to the Agence France-Presse. The ads to promote cigarettes dried and roasted in "traditional" African style showed monkeys dressed as humans, tagged with the slogan "Africa is coming!"
Zambian Mirriam Simasiku, an African woman living in Seoul, told the Korea Times she found the ads extremely offensive.
"According to those images, Africans are just a bunch of uneducated monkeys," she told the publication. "We as Africans are still a minority against a multitude of pure Koreans with no law to protect us. By the way, it is named This Africa, which is inappropriate since no one thought of making any connection."
(Story continues below)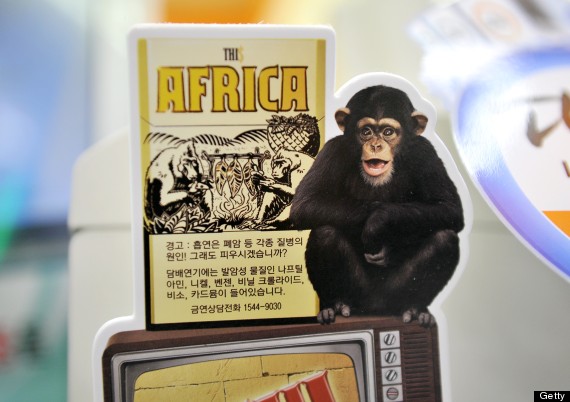 An advertising panel shows KT&G's new brand of cigarettes 'This Africa' at a convenience store in Seoul on Oct. 23. South Korea's top tobacco firm said Wednesday it would pull ads for its new 'This Africa' brand of cigarettes after complaints the use of images of apes dressed as humans was racist. (JUNG YEON-JE/AFP/Getty Images)
"We absolutely had no intention to offend anyone and only chose monkeys because they are delightful animals that remind people of Africa," a company spokeswoman told AFP. "Since this product contains leaves produced by the traditional African style, we only tried to adopt images that symbolize the nature of Africa."
An assistant manager at KT&G's public relations office told the Korea Times the response to the monkey ad was "totally unexpected," and that no one raised the issue of racism during the design process.
Despite KT&G's supposed surprise, the topic is actually a heated one. Race has long been an issue in South Korea, a nation known for its "ethnic homogeneity" that boasted being of "one blood" up until recent years, the New York Times previously noted.
The government has been accused of "fostering xenophobia" and only began accepting multiethnic Korean citizens into the armed forces last year, according to the newspaper. However, the country is becoming increasingly multicultural, with growing numbers of migrants coming from Southeast Asia and India and one in 10 marriages involving a foreign spouse.
Before You Go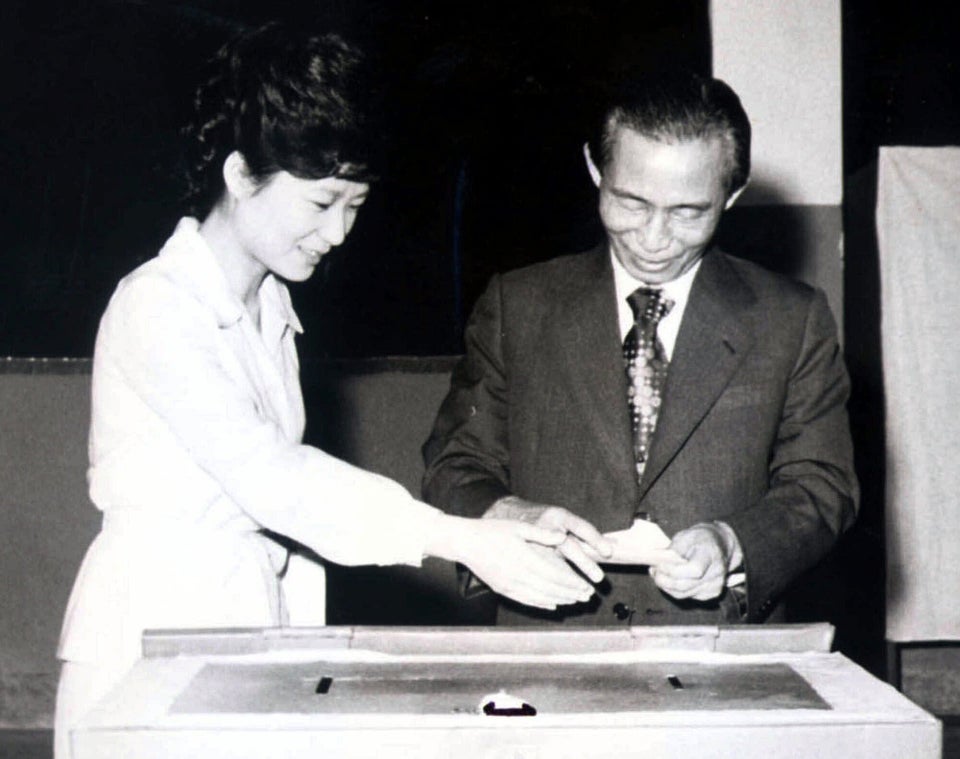 Park Chung-hee
Popular in the Community