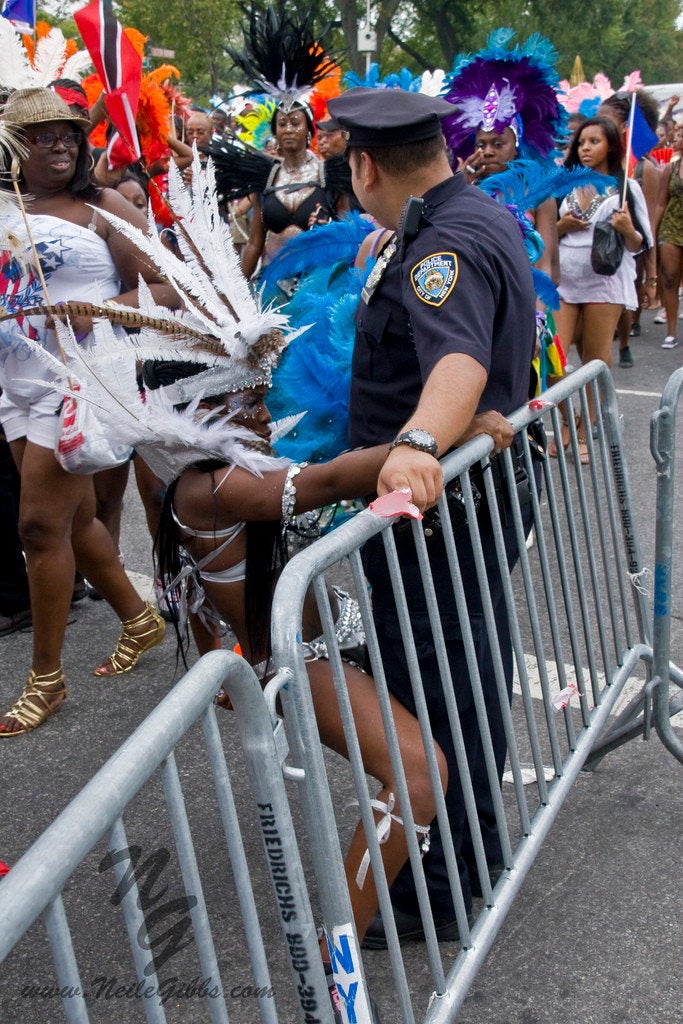 "Those who have no real understanding of the individuals they are policing, the individuals they are serving, will be inclined to disrespect us or far worse," Brooklyn Assemblyman Hakeem Jeffries told reporters Sunday.
Jeffries' proposal comes in the wake of the controversial Facebook group, "No More West Indian Day Detail" in which members, many of whom were confirmed as NYPD officers, spouted racially charged comments at paradegoers, calling them 'animals' and 'savages'-- and suggesting cops let the revelers "kill each other."
NYPD Internal Affairs is investigating the group and Police Commissioner Ray Kelly has said the cops could face punishment.
The New York Civil Liberties Union (usually busy alleging that NYPD policies cause racial discrimination) stood up for cops in the Facebook group.
Donna Lieberman, executive director of the NYCLU, told the Associated Press it's an issue of the First Amendement which "comes into play not only when we like what they have to say, but also when they say obnoxious, disgusting and hateful things."
Jeffries announced the legislation at a press conference Sunday. He was joined by Rep. Yvette D. Clarke, Council Member Letitia James and Council Member Jumaane D. Williams (who last week suggested a beer summit with Kelly and Mayor Bloomberg to discuss police accountability).
"The vile and racist language used by police officers with respect to the West Indian Day Parade shocks the conscience and demands legislative action," Jeffries said. "We are not savages. We are not monkeys. We are sick and tired of officers who do not understand and respect our community."
The Patrolmen's Benevolent Association opposes any city residency requirement, saying that the base salary for a recruit, $41,975, makes it tough for many cops to afford the city.
New York City cops are currently permitted to live in Westchester, Rockland, Orange, Putnam, Nassau and Suffolk counties.
City Councilman Albert Vann failed to pass a similar bill year after year in the 90s when he was a state assemblyman, according to The New York Daily News, largely in part to lobbying from the PBA.
And, as The L Magazine recalls, "in the 70s, when every cop wanted out of the city, some guys at the 3-7 started pulling overtime at subway stations and got the city to declare them auxiliary transit cops--the only cops allowed to live outside NY were transit cops, because the transit authority was also run by Jersey and Connecticut. They bought some land in Jersey, got cheap loans from people they knew. They made themselves a place where the shit couldn't touch them."
Sly Stallone even made a film about this so-called Place Where The Shit Couldn't Touch Them:
Calling all HuffPost superfans!
Sign up for membership to become a founding member and help shape HuffPost's next chapter
BEFORE YOU GO