A Chicago shopper was filmed having a meltdown inside of a Michaels craft store, during which she accused the staff of discriminating against her for being white and for voting for Donald Trump.
"And I voted for Trump, so there. You want to kick me out because of that? And look who won," the unidentified woman is heard yelling at employees.
According to the 10-minute video uploaded to YouTube, the woman believed that a black employee had tried to "force" her to purchase a $1 reusable bag. Employees can be heard telling her that they offered her the bag because they were out of disposable ones that met the size of her larger items.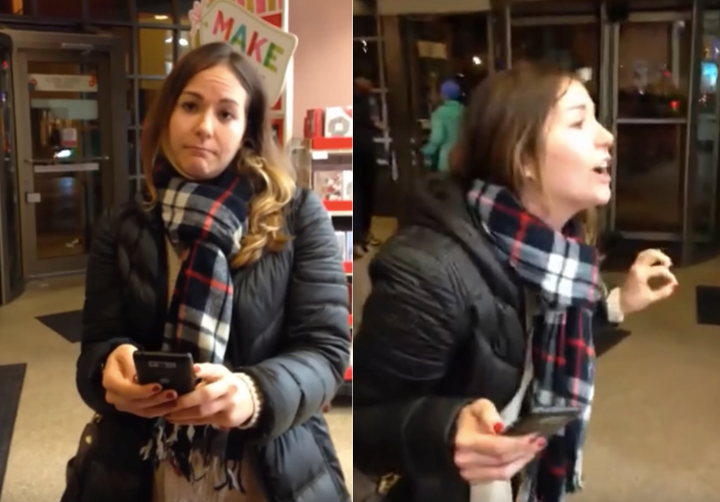 It didn't take long before the shopper spotted Grady's camera and turned on her. Among other things, the woman accused Grady's toddler of shoplifting.
"I was just discriminated against by two black women and you being a white woman and you literally thinking that's OK," the angry woman tells her. "Why don't you go home to your husband who's cheating on you."
Throughout the video, an off-camera employee is repeatedly heard asking the shopper to calm down and stop using profanity in the presence of children.
"I have been discriminated against twice by you," she says to the employee, before turning her attention to another woman farther in the store.
"This woman came around and screamed at me from across the goddamn store like an animal! An animal! Animal," she says. "You screamed at me from across the store like you were in your own living room. You're an animal."
The shopper at one point brings up politics again, seemingly without prompting.
"You are not going to tell me who I can vote for and who I can't vote for," she yells, sparking laughter around her.
Applause broke out when she suggested that she was leaving. But instead of continuing to walk way, the shopper stopped and appeared to call the police.
"Two black women will not ring me up because, because, I don't even know why," she's heard saying into her phone. "I've been ganged up by a bunch of people."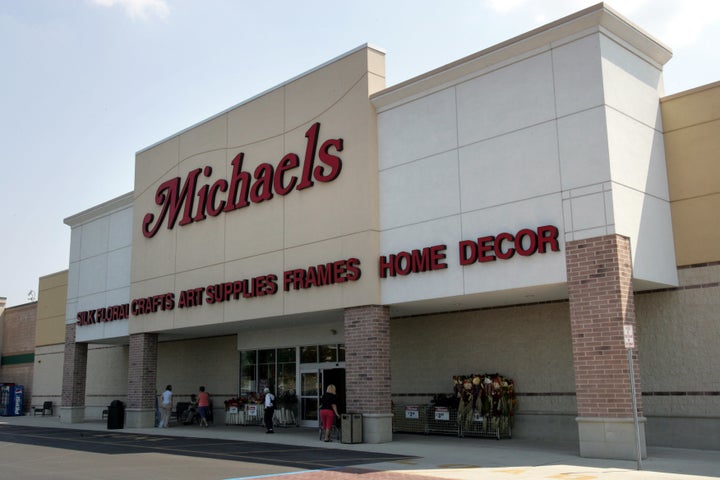 Chicago police confirmed to The Huffington Post that officers were called to a disturbance at the store. By the time they arrived, however, the woman was no longer there, so "a report was not completed," they stated in an email.
The arts and crafts company has applauded their staff's handling of the incident.
"At Michaels, we do not tolerate discrimination or racism of any kind against our team members or customers. We regret that our customers and team members were affected by this unfortunate incident and are grateful for the leadership of our store team in working to resolve it without further escalation," the company said in a statement to HuffPost.
"We regret that our customers and team members were affected by this unfortunate incident.""
Earlier this month, a white man in Miami was also filmed causing a scene at a business while citing Trump and race. The customer was caught on video screaming at a black Starbucks employee after he accused her of denying him service for supporting the president-elect and claimed he was "racially discriminated against."
"Because I voted for Trump. Trump. You lost," that man told the employee before calling her "garbage" and "complete trash."
Popular in the Community