"You, your kind, you're the ones that give the brown people a bad name," an unidentified woman wearing sunglasses can be heard saying to Yolanda Flores, who lives in the city of Grand Junction. Flores recorded the exchange, which her daughter Wendy later posted to Facebook.
In cell phone footage shot by Flores, the woman calls her a "wetback," accuses her of "trying to get something for nothing," and even demands, "Speak English, bitch," while snapping her fingers in her face.
This right here is what's wrong with the world. People acting out of spite and hate towards a different race. Judging someone without knowing them. "You, your kind give the brown people a bad name" first off, my mother is legal in the United States. My father has worked hard in the oil rigs so my mother can raise her children and give us a very privileged life. They always pay their taxes and have had absolutely no government help. They have taught us to help people and to work hard to earn the life we want. My parents have sacrificed so much so much for us and it breaks my heart the way they get treated because of their broken English. I know they can speak english. And I know my mother understood every single word they said. But how can you respond to that when you see your child crying because he doesn't understand why they are saying that. What do you do when your 6 year old grand daughter is so scared she can't stop crying in the car. They say the way you treat people speaks more about your character and who YOU are as a person. These women are a disgrace to humanity over all. America is a diverse country. And that's what makes it such a wonderful place to be a part of. We are all human beings trying to survive. Remember that next time you are trying to bring yourself up by putting someone down.
The altercation occurred after a county worker called animal services because the family left their German shepherd inside the car, with the windows rolled down, while they were inside, the Flores family told the Grand Junction Sentinel. They said the woman speaking in the video is one of a group of people who noticed the dog inside the vehicle and waited for the family to return.
The family told the Sentinel they regret leaving their dog in the vehicle, and that they were coming out to check on her when they ran into the woman in the video.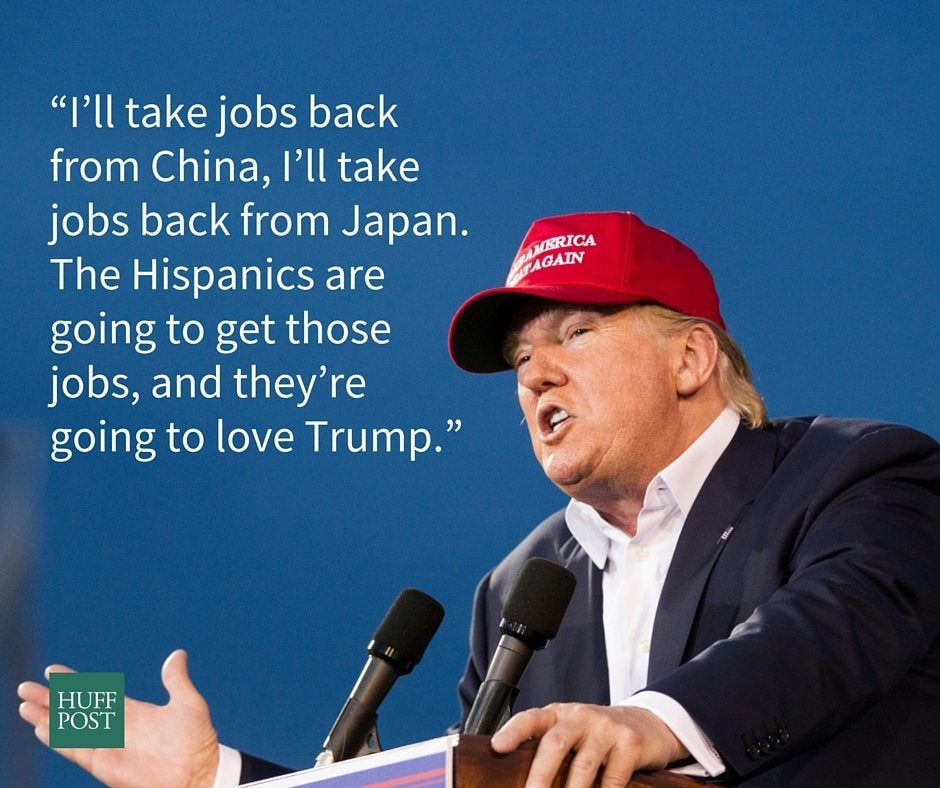 9 Other Absurd Things Donald Trump Has Said About Latinos
Popular in the Community