(Story continues below.)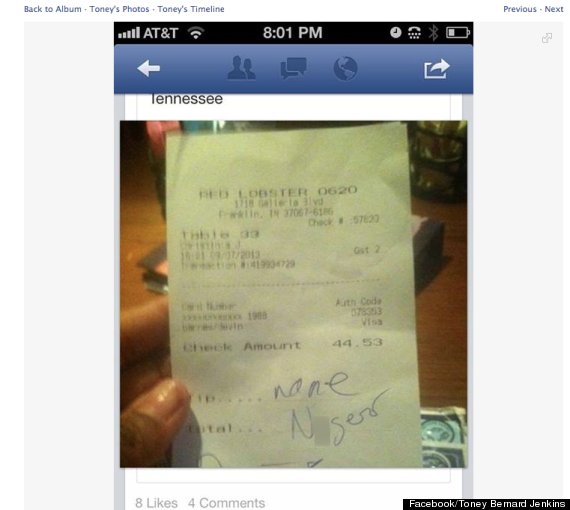 The message Red Lobster waitress Tori Christina Jenkins allegedly received Saturday in Tennessee.
Red Lobster spokesman Mike Bernstein told The Huffington Post in an email that the company has temporarily suspended Jenkins with pay as a result of the incident, which he said is "standard procedure" when an employee violates a company policy (in this case, publicly posting a receipt.) But Bernstein emphasized that Jenkins has not missed a single day of work because of her suspension and is still scheduled to work this week as usual.
He added that Red Lobster is "extremely disturbed" by the situation and is currently investigating to determine exactly what happened.
"We take this extremely seriously," he wrote. "This kind of language is completely disgusting and has no place in our restaurant or anywhere else, and we are committed to getting to the bottom of what happened as quickly as possible."
Jenkins had posted a photo of the offensive receipt on Saturday, but she has since pulled it down. Her father's post remained up as of Monday afternoon.
This story has been updated to include news of Jenkins's suspension.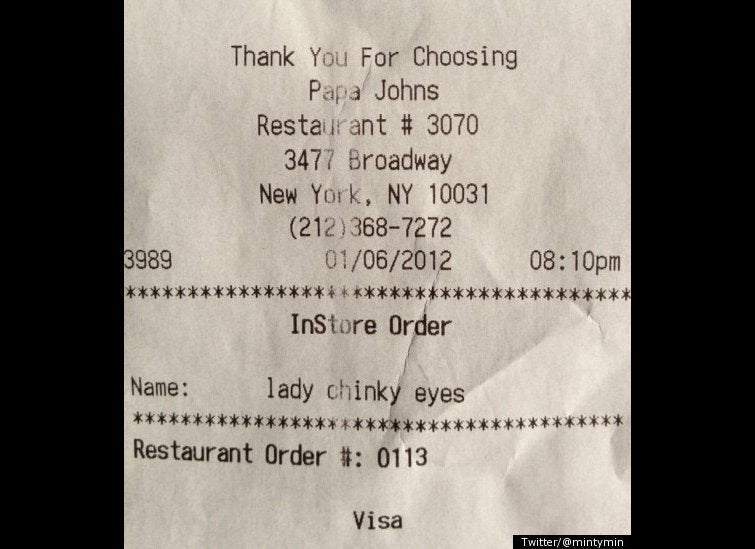 Outrageous Receipts (EXPLICIT LANGUAGE)
Popular in the Community