The idea of seeing Asia like Asians do is a great one. That implies getting to know the continent like a local, not a tourist. Or, so Ukranian ad agency Tabasco might have thought.
But, apparently, according to an ad created for Ukrainian travel agency Multipass, it also takes a certain way of seeing to really see Asia like an Asian.
As seen on Advert Lover, the request was for an ad that would "promote travel agency, especially its Asian destinations, including exclusive ethnic tours." Here is what was drafted as a solution: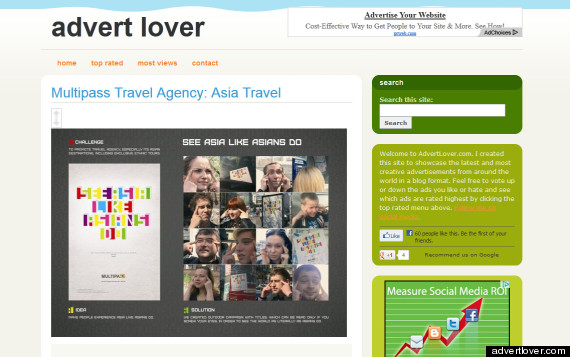 The ad can only be read if the viewer "screws up" their eyes.
What do you think? Is the ad funny or completely racist? Let us know in the comments below.