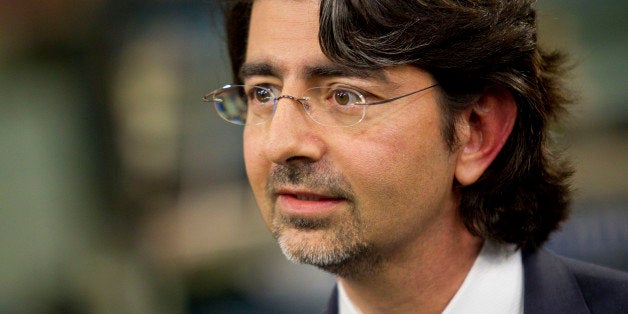 NEW YORK -- First Look Media announced Tuesday that the company is shutting down Racket, a never-launched satirical digital magazine that had been helmed by journalist Matt Taibbi.
The decision to close Racket raises more questions about the direction of First Look, a company backed with much fanfare by billionaire eBay founder Pierre Omiydar. In October 2013, Omiydar told The Huffington Post he planned to spend as much as $250 million building a media and technology company. First Look launched its first publication, The Intercept, earlier this year, but hasn't succeeded in a second launch and has already scuttled more ambitious plans for a flagship site and constellation of digital magazines.
Two weeks later, John Cook, who co-wrote that piece with co-founders Glenn Greenwald, Laura Poitras and Jeremy Scahill, announced plans to step down as The Intercept's editor-in-chief and return to Gawker.
Now comes several more departures. An unsigned First Look "update" posted Tuesday announced that the Racket was being shuttered and its staff, which includes Alex Pareene, Edith Zimmerman and Elle Reeve, would be let go:
Since Matt Taibbi's departure, we've been working with the team he hired to consider various options for launching a project without him. After multiple explorations, we've decided not to pursue the project. Unfortunately, this means that the team Matt hired will be let go.

Though their tenure was brief, we appreciate the passion and energy each member of the team brought to the workplace, not to mention their hard work on behalf of Matt's original project. We wish them all the best.
A First Look spokesperson told HuffPost there was no one available to provide further comment.
As Racket's future remained in limbo following Taibbi's departure, staffers created a Tumblr called Racket Teen, which satirized the would-be satirical site. After the news broke Tuesday, Racket Teen tweeted: "For sale: website. Never launched."
Disclosure: Pierre Omidyar is the founder of Honolulu's Civil Beat, which is partnered with The Huffington Post for HuffPost Hawaii.
Popular in the Community