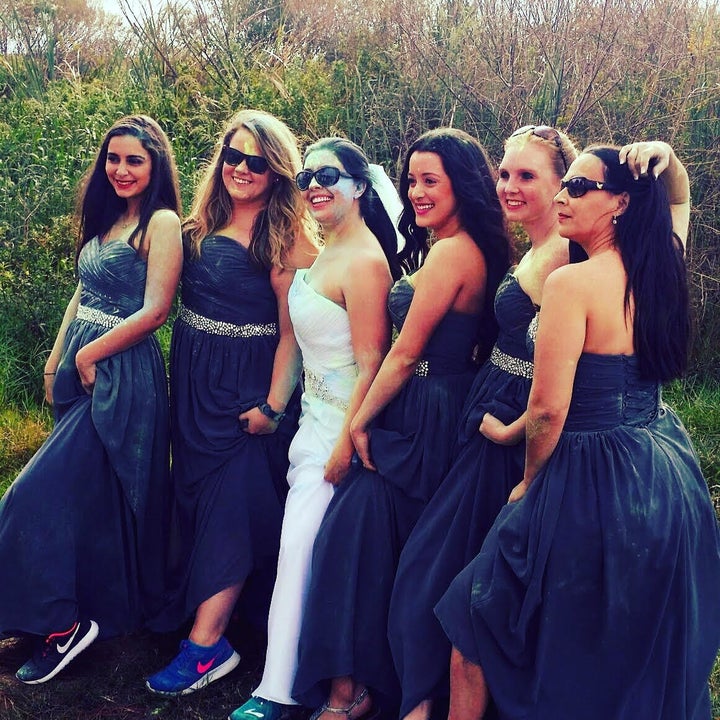 Exactly one week before their wedding, Kilee Manulak's ex-fiancé sent her a text message saying he no longer wanted to marry her.
"He decided a week before the wedding -- he sent me a message that he's been having different feelings and didn't want to marry me anymore," she told The Huffington Post. "I was just devastated, my world was him."
Instead of sitting around and moping, Manulak, 29, decided there was only one thing left to do: trash her dress. And in Tampa, Fla., where Manulak lives, there was one place to do it: the Color Fun Fest, a 5K run where participants wear all white and get showered in colorful paint.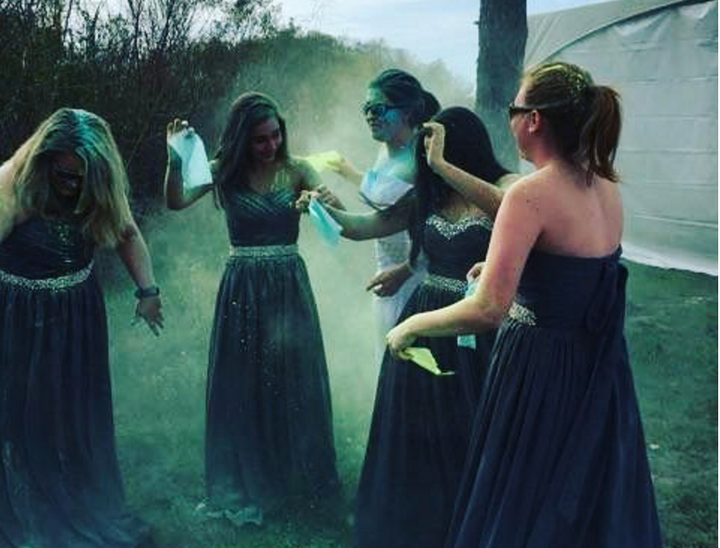 "The dress is such a big part of the wedding, it just means a lot," she said. "So it was a big symbol for the day. It was a great way to see my support system come together. Now my dress is a memory of friendship and bonding."
Manulak did the color run with her mother, stepfather, bridesmaids and even the woman who custom-made her wedding dress.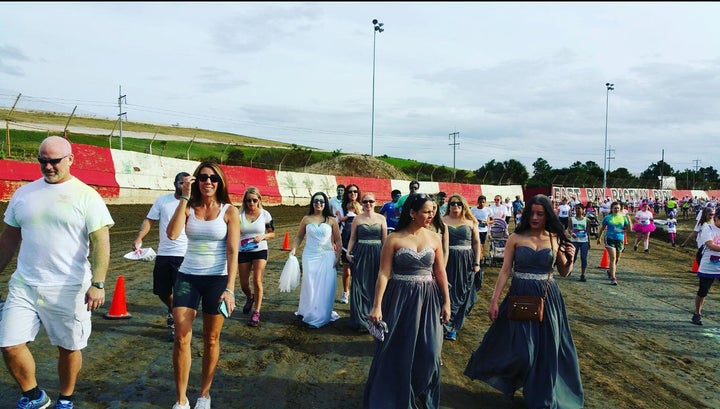 The former couple got engaged two years ago and had been planning for their big day, scheduled for Nov. 7, ever since.
"We poured our hearts and soul into our wedding plans," Manulak told HuffPost. "I wanted that day and week to be a celebration of our commitment and love and to just be amazing."
The days that followed the breakup were difficult. Manulak called wedding guests to inform them that the big day had been cancelled. But her friends and family made things easier.
"Luckily I have a really good support system and a really good family," she said.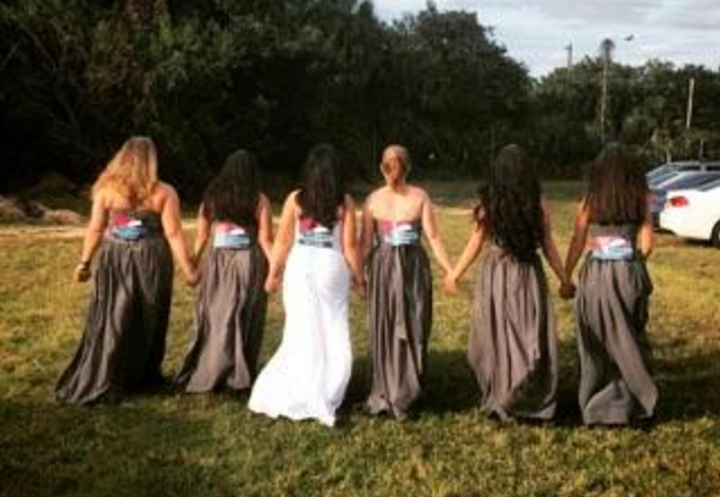 Manulak plans to have the now-colorful dress cleaned and then donate it. She told HuffPost she "feels great" and wishes her ex-fiancé "all the best".
"I thought it was going to be sad putting on the dress but I was not sad at all," she said.
"It was liberating."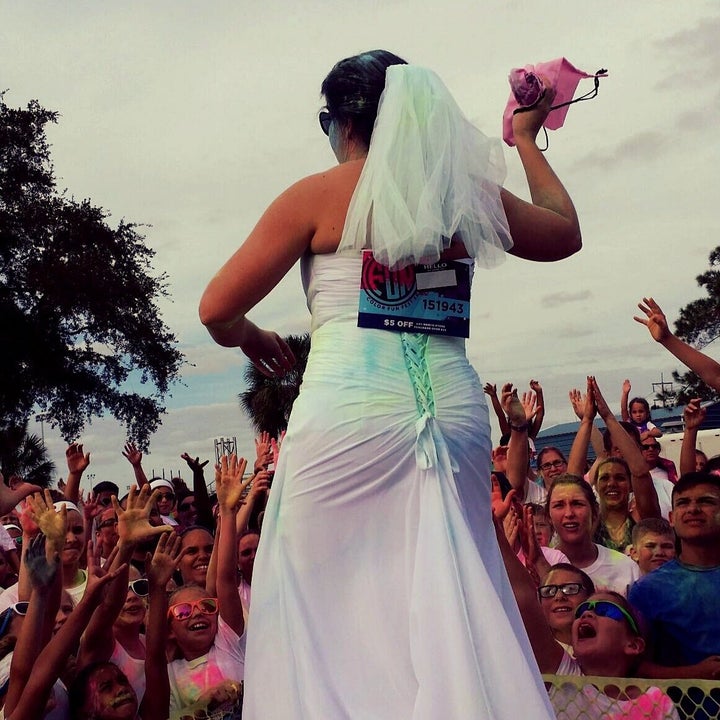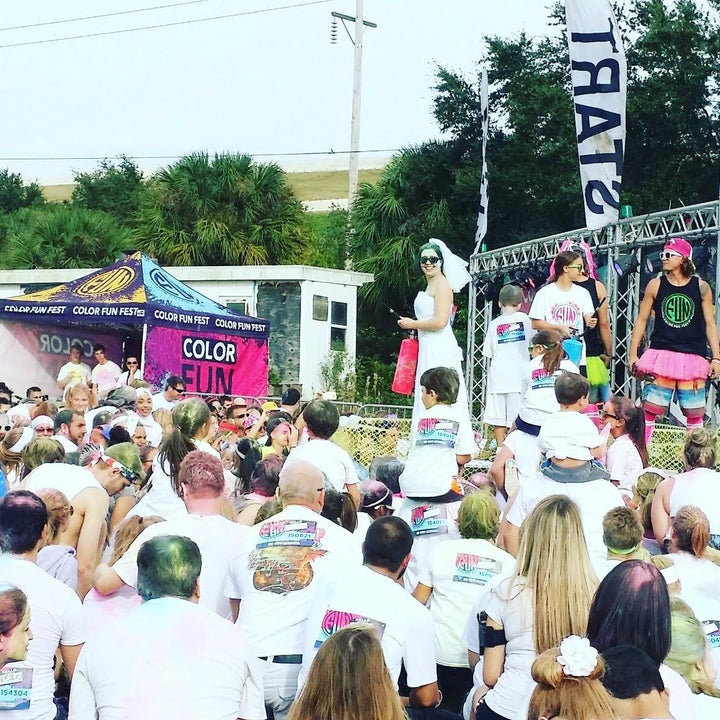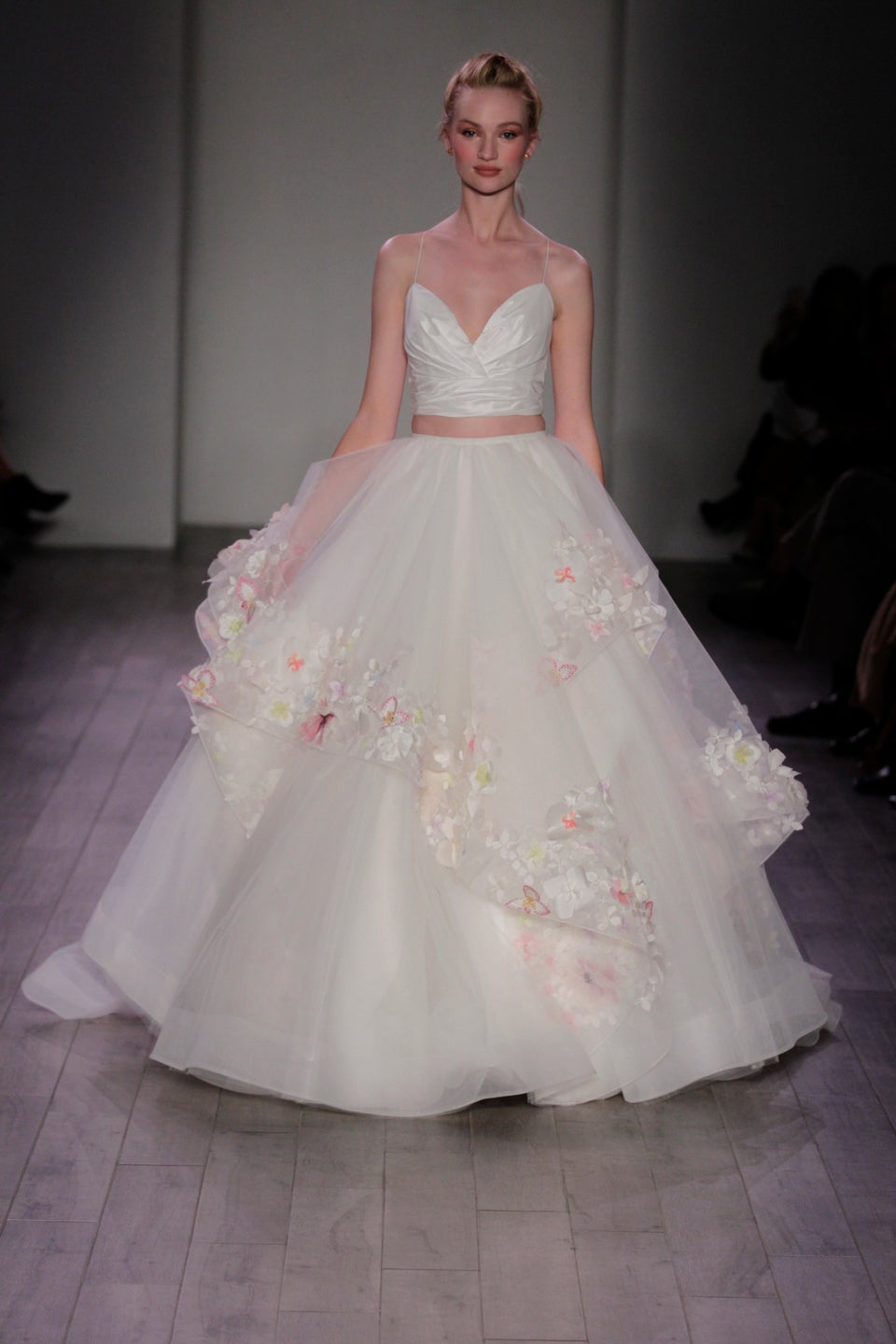 Bridal Trends Fall/Winter 2016