The Wisconsin shooter accused of killing three women at a day spa in suburban Brookfield Sunday had ties to the Chicagoland area, according to his father.
Haughton's father told NBC Chicago, "This is not the way we lived. This is not the way I raised my son up. I don't know what happened."
The suspected shooter's former neighbors from his years in suburban Chicago had positive words for the man they once knew. Neighbors from Haughton's most recent residence in Brown Deer, Wisc., meanwhile, recall the suspected shooter as "dominant" and "angry;" The Sun-Times reports Haughton's neighbors saying the former U.S. Marine could be heard yelling and "blowing off steam."
Haughton allegedly opened fire in the Azana Salon & Spa in Brookfield, Wisc., killing three women and injuring four before taking his own life. ABC News reported Haughton's estranged wife sought a restraining order against him on Oct. 8 after he allegedly slashed her tires. A judge issued a four-year restraining order ten days later, according to Brookfield Police Chief Daniel Tushaus.
Related
Before You Go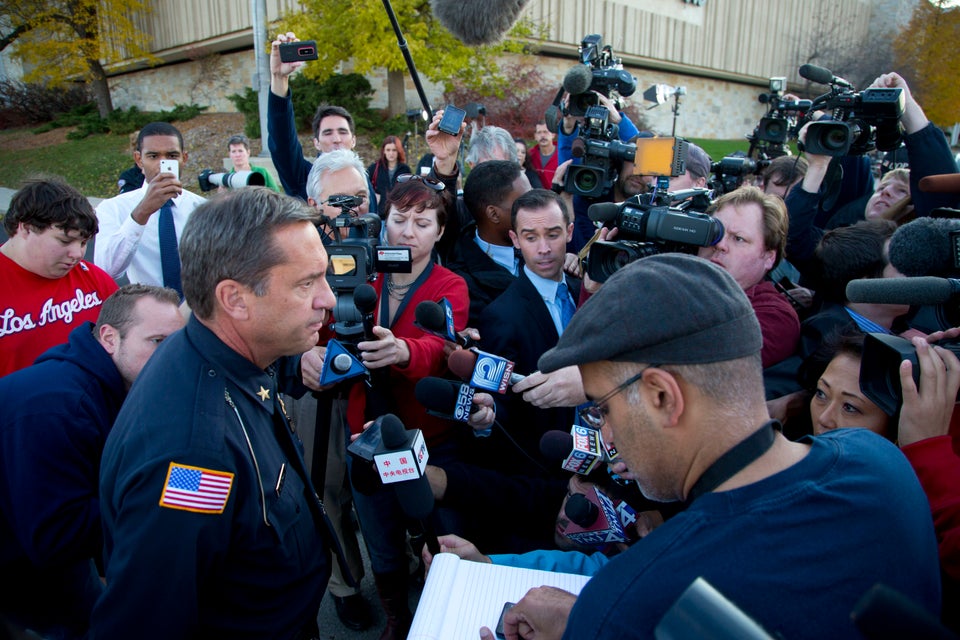 Brookfield Shooting
Popular in the Community