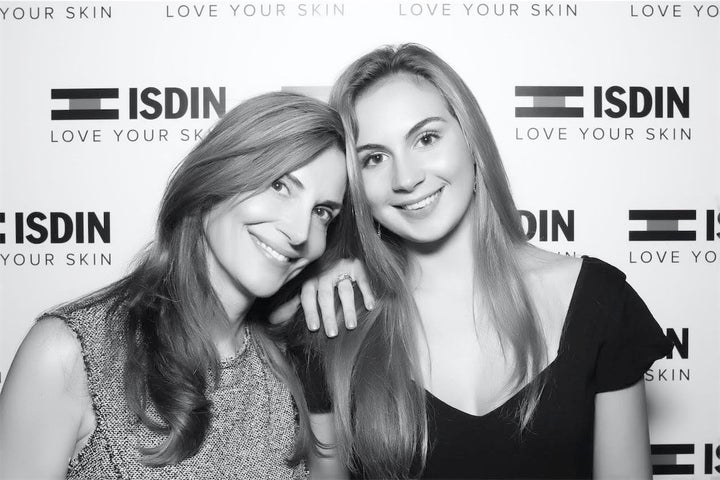 Do you love your skin? Most of us find every flaw possible on our faces when we look closely. When we are teens we are obsessed with pimples, and when we are past that stage, we start noticing crow's feet around our eyes. It seems to be an ongoing journey of skincare. From oil free/anti- acne to full on moisturizing/anti-aging. And yes... we all know that true beauty comes from within. But, let's be real. We care about our external looks as well. At least I do.
My daughter and I were invited to a launch party for ISDIN skincare in New York City last week. It is so fun receiving new skincare products to work with at home. To me luxury pharmacies in Europe are like candy stores for kids. So much fun. Anyway, when we got home we both tried our new products and I was blown away by Flavo-C Ultraglicans. It is an antioxidant formulated with 5% L-ascorbic acid, a naturally occurring form of Vitamin C, which helps combat the effects of UV rays, and a combination of proteoglycan and pre-proteoglycans that increase hyaluronic acid production and stimulate cell growth to boost your natural moisture production from within. I could not believe how my different my skin looked overnight. My daughter had a similar experience. Her skin had such a glow in the morning. While I have heard about the importance of vitamin C for the skin, I never realized what a difference it could make. I do not get paid for sharing this, and I also do not have any personal ties to ISDIN. But I do enjoy the simple and fun things in life, and a night out with my girl and a bag of goodies makes me feel happy; and when I see a product truly work, I want to share it with others.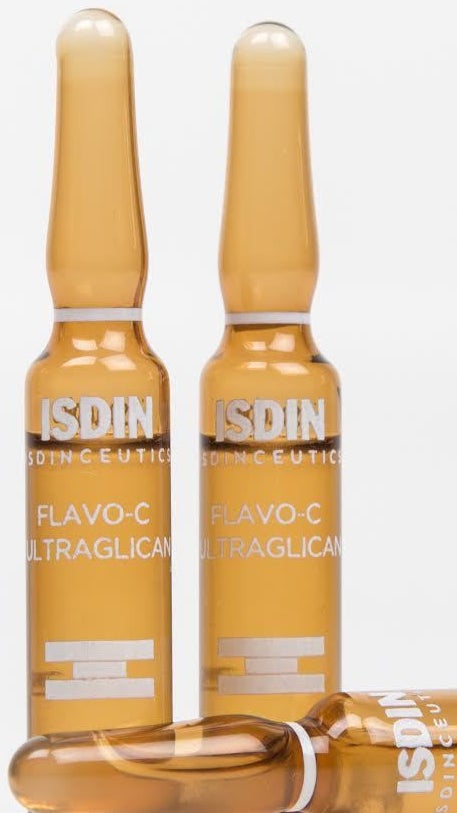 When I was in deep meditation over the weekend I heard a message from the angels. They said:
"Karena, do you know why we can fly? Because we take ourselves lightly. Can you enjoy your life without feeling the need to be anybody but the full on you? Speak your truth. Lighten up and your wings will take you far."
I am allowing myself to embrace my inner child and have fun.
It is the same for you. Enjoy your life... and never be afraid to embrace what we call maya in the yogic tradition; the veil that covers our real nature and the real nature of the world around us. The illusion. ~ The earth realm is full of maya, but when we focus on our soul's and heart's alignment first and we see things for what they are, maya can become fun. And life is a journey. It is your birthright to be happy, healthy and full of life. Enjoy you. Lighten up. Take care of your skin if it creates self-love. It is time to take care of you. You've got this.
Popular in the Community