Radio Free Europe/Radio Liberty, a U.S. government-funded news organization, has cut funding for The Interpreter magazine, an online publication that has critically covered Russia.
Michael Weiss, a Daily Beast senior editor who also serves as editor-in-chief of The Interpreter, told The Huffington Post that RFE/RL's management made the decision to stop funding the magazine last fall, before Donald Trump's election victory.
While RFE/RL stopped paying Weiss' three-person team for The Interpreter at the end of December, following the conclusion of a one-year contract, the news organization agreed to continue paying them for work on Polygraph.info, a new fact-checking and propaganda debunking site launched with Voice of America.
Weiss was recently informed that his team would not get another contract for 2017 for work on Polygraph, but agreed to a short-term deal through the end of February. After that, the Interpreter staff can potentially freelance for the new site.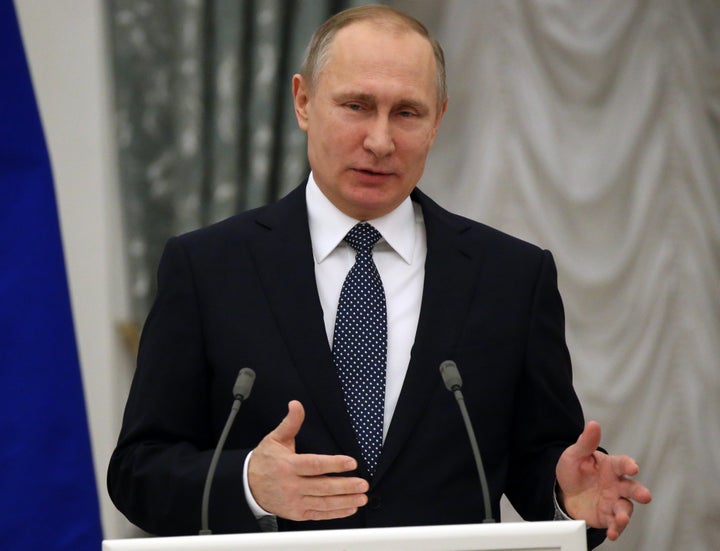 Though the decision to cut funding predated the 2016 election, the timing of it only adds to concerns over how U.S. government-supported outlets such as RFE/RL and VOA will cover Russia during a Trump administration.
Congress passed legislation in December giving the president the authority to select a chief executive to lead the stable of U.S. government-funded networks, which have a budget of about $750 million and typically cover regions where there isn't a strong independent press. That month, Politico reported on fears within government-funded media that Trump could use the outlets for his own propaganda purposes and that the president and his allies "could change the agency's posture toward Russia."
Such concerns stem from Trump's and his team's embrace of Russia. Trump has repeatedly praised Russian President Vladimir Putin. He recently echoed Putin's claims that the Russian president hasn't backed separatists in Eastern Ukraine, despite evidence to the contrary. Several of Trump's former aides have been investigated over their ties to Russia, and national security adviser Michael Flynn reportedly discussed sanctions with Russia before Trump took office and amid the fallout from Russian hackers targeting Democratic officials during the election.
Radio Free Europe and Radio Liberty were founded in the mid-20th century to counter Soviet propaganda by broadcasting into America's Cold War rival and its satellites, with the two organizations later merging in the 1970s. In recent years, Putin has cracked down on the Prague-based outlet's ability to broadcast in Russia, and previous RFE/RL managements have significantly cut its staff working in Moscow.
In January 2016, RFE/RL announced it would be funding The Interpreter, which had been launched three years earlier by the Institute of Modern Russia, a think tank funded in part by the family of exiled Russian oligarch Mikhail Khodorkovsky.
The news didn't go over well with some in Russia, evident by an op-ed in the Kremlin-backed RT: "American state media partners with neocon smear blog: RFE/RL falls from the moral high ground."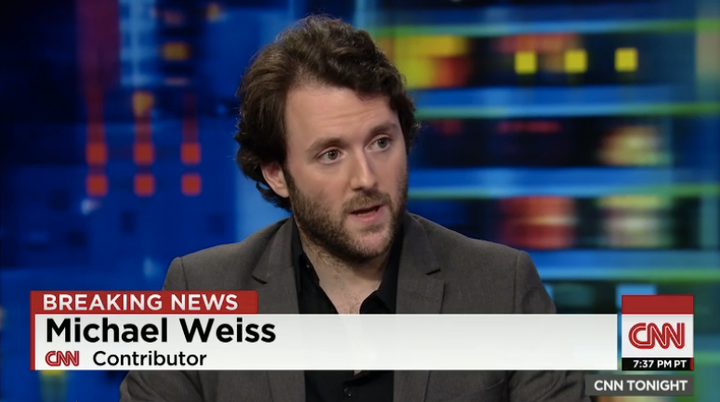 An RFE/RL spokesman told HuffPost that the "original content-sharing arrangement with The Interpreter was for one year, and expired at the end of December 2016."
"In the meantime, RFE/RL is having to address financial pressures resulting from the current federal funding situation," the spokesman said, noting there's "the potential for further rescissions to our budget in this fiscal year." The spokesman pointed out that the organization just launched Russian-language digital TV channel Current Time and has "undertaken other efforts to be responsible to changing needs in the region we serve."
The budget for The Interpreter was about $120,000 a year, according to Weiss. The site has three staffers ― managing editor James Miller as well as Catherine Fitzpatrick and Pierre Vaux, who each serve in a translator and analyst position ― and also publishes outside contributions. Weiss said new leadership of RFE/RL expressed some concern last fall about funding a publication for which they didn't have editorial control, but also continued supporting the project for several more months and hadn't objected to its coverage.
The Interpreter has continued publishing without financial support, though Weiss hopes to remedy that.
"Well, the nice thing about running a shoestring operation is that it's usually not very hard to keep it going while you're in search of new string," Weiss told HuffPost. "My guys have never really done this for the money — if they had, boy did they get into the wrong line of work. It was always because they gave a shit. And the success of The Interpreter far exceeded our expectations."
Since 2013, The Interpreter had been translating articles from Russian news sources, along with publishing original reporting and analysis. The site critically covered Russia's annexation of Crimea, its backing of separatists in Ukraine and the country's shifting diplomatic relationship under Trump.
"We literally wrote the book on Kremlin disinformation and propaganda, which is why whenever I hear the term 'weaponization' applied to media, refugees, emails or tweets, I laugh," Weiss said. "We're the only resource that has catalogued every event of significance in Ukraine, every day, since protesters got shot in Kiev. At the very least, it's been gratifying to see that what we were saying and writing three years ago about the threat posed by Putin has now become the conventional wisdom."
Sign up for the HuffPost Must Reads newsletter. Each Sunday, we will bring you the best original reporting, long form writing and breaking news from The Huffington Post and around the web, plus behind-the-scenes looks at how it's all made. Click here to sign up!
Related
Popular in the Community