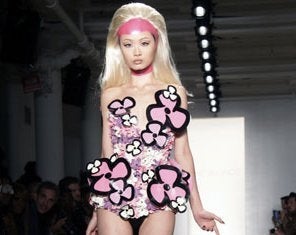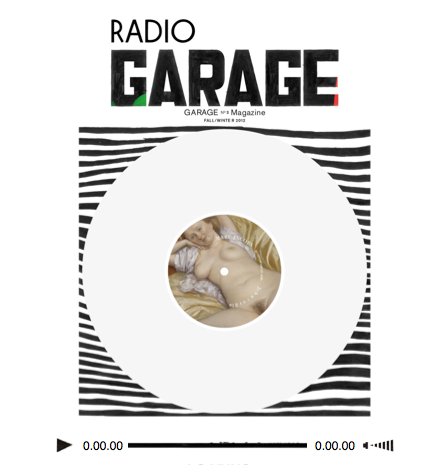 Oh, New York Fashion Week. You have such an aura of glamor and inaccessibility: a week of some of the most talented designers in the world showing their incredible clothing to rooms full of celebrities, socialites, and various other pretty, special people. Thanks to the advances of our friend the Internet, the whole world can now view these collections shortly after (if not just as) they are shown, but a lot is lost in those flat, two-dimensional photos. Fashion writers capture the spirit of the shows, sure, but what about the REALLY interesting stuff: the gossip, the events of all of last night's parties, the inner-most thoughts of all the power players?
For those who want more than just the top layer of NYFW, Garage Magazine has created Radio Garage, a live daily internet radio show throughout fashion week. Every day from 4-7 p.m. hosts Sara Nataf and Yasi Salek broadcast live from Le Baron in Chinatown (the site of much fashion week debauchery in and of itself) with guests that have thus far ranged from teenage sensation Tavi Gevinson to Barney's creative director Dennis Freedman to the inimitable Peter and Harry Brant. Incidentally, I am Yasi Salek and if you don't think I nearly died when we interviewed indie publishing hero Jefferson Hack (of Dazed And Confused and Another Magazine fame) you are wrong, my friend. Every day Miss Nataf and I host some of the biggest and best names in the industry, and then proceed to talk to them about cats, music, Fifty Shades of Gray, and of course, fashion. We try to hit all the angles in a pirate radio free-for-all that would make Suzy Menkes blush (in fact, we did make Suzy Menkes blush) all while giving our listeners an insider look behind the curtain of NYFW, from Derek Blasberg's party gossip to Shala Monroque's biggest model crush (we all have the same one, it's Freja and she's definitely a converter).

So tune in everyday on www.garagemag.com from 4-7 p.m. for all the NYFW details unfit to print...
REAL LIFE. REAL NEWS. REAL VOICES.
Help us tell more of the stories that matter from voices that too often remain unheard.