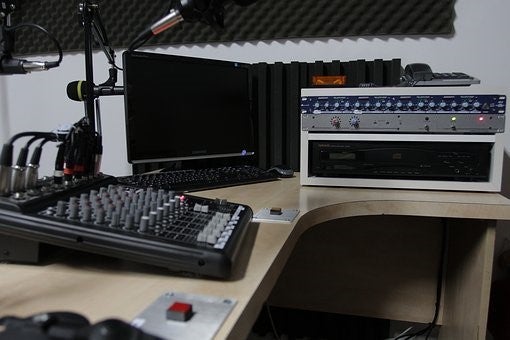 Radio interviews can be a wonderful book promotion strategy. I recommend doing radio interviews by telephone every chance you get — if you know how to maximize their book marketing potential.
Because so many radio interviews take place over the telephone, it's easy for authors to approach them casually. "Hey, I can do a radio phoner in my pajamas," the author thinks. "No one will even know."
Here's the thing, though. If you wear your jammies for a radio interview, you will sound as if you're wearing your jammies. Dressing professionally tends to make you sound professional, and that will work in your favor. Take radio interviews seriously, and the book promotion rewards will be far greater.
Prepare for a radio phoner the way you would for an in-studio radio interview. Here's a list of tips for maximizing telephone radio interviews:
Prepare. In advance of the interview, find out the radio show's duration; specifically, find out how long your interview will be. If the interview will be only a few minutes long, have sound bites ready to go, and make sure you can deliver your message points succinctly. If you have a longer radio interview segment, then prepare yourself to fill that air time with facts, not fluff.
Who, What, When, Where, and Why. Every radio show has its own subject matter and listening audience, and its host has his or her own style. Get to know some specifics about the show: the host's name and background, the radio show's location, when the show airs (if it's taped instead of live), and content. It helps to spend some time on the radio show's web site, and to listen to an archived show or two. Familiarity with the show's demographics will help you know what to expect, and what might be expected of you, too.
Show up. Be where you said you'd be, when you said you'd be there. Put the appointment on your calendar, and set an alarm. Make sure the phone line is free if you're expecting a radio producer to call you. Be sure to call the radio producer or radio show host when you promised, if you're the one initiating the call.
Make space. Literally, get everything off your desk. Lose the distractions. Disable call waiting, and ensure that anyone who'd be likely to text, call, or message you knows not to do so at this time. You probably saw the recent story of the expert who was doing a video interview by phone when his children came into the room and walked on camera. Don't be that parent or significant other. Create a private place where you can focus on the interview, and where nobody can interfere.
Respect. Treat every radio interview as if it were important — not only because every radio is important, but because you always need to put forth your best effort. The show's listeners probably don't know who you are. In a sense, you're auditioning for them. You're also trying to impress the radio show hosts and to make sure they're happy enough with your performance to potentially invite you back. Get yourself animated and excited, and sound grateful for the opportunity to promote your book.
Warm up. Sometimes, telephone radio interviews feel as casual as a conversation with a friend or relative. Your adrenaline might not be flowing as it would be for in-studio radio interviews or TV interviews. But, despite their relative informality, telephone radio interviews still require authors to be articulate and fluent. Make sure your vocal cords wake up before you're on the air, not after you've stumbled over the book's title or your web site's URL.
If you're lucky enough to work with a book publicist, you can ask him or her to do some of the legwork for you. Your book publicist can research the radio show, and can let you know the angle the host is likely to take. Perhaps your book publicist has already sent the radio producer or host suggested interview questions. Minimally, your book publicist will have sent a press release or delivered a pitch with a media angle.
Finally, your book publicist will thank the radio show producer for giving you the book promotion opportunity and, most likely, solicit feedback. It's up to you to email a thank-you note (or, perhaps, snail-mail a note). Your book publicist can provide you with the contact information, and you'll get noticed for bringing that memorable, personal touch to the opportunity. You can also mention that you'd be glad to make another appearance on the radio show if the opportunity arises. Feel free to offer some additional media angles...your professionalism and gratitude can turn one book promotion opportunity into a long-term relationship with the producer and host.
Stacey J. Miller is a book publicist and founder of S. J. Miller Communications, a Boston-area book promotion company. Visit her online at www.bookpr.com. To read more about articles like this one, click here.
Calling all HuffPost superfans!
Sign up for membership to become a founding member and help shape HuffPost's next chapter
This post was published on the now-closed HuffPost Contributor platform. Contributors control their own work and posted freely to our site. If you need to flag this entry as abusive,
send us an email
.