A radio station in Little Rock, Arkansas, is making negative waves online with its "Babe Bracket," a long-running contest that ranks the female reporters and news anchors in the area by attractiveness.
"The days of referring to educated women who serve as role models to our children as 'babes' are over. It's time to evolve with the times," said KARK news director Austin Kellerman.
"[These women] deserve to be celebrated — just not like this," he said.
The Babe Bracket runs on KABZ-FM 103.7. The hosts of its morning "Show With No Name" pit 16 women against each other and lets the show's listeners vote on who makes it through each round. Last year, KATV weekend anchor-reporter Janelle Lilley "won."
The brackets are "sponsored" by Seductions Lingerie.
And it's been going on for over two decades, according to KABZ-FM's program director, Justin Acri.
Acri told HuffPost on Thursday that the station's hosts are "constantly evaluating content and this bit is no different."
"Even before the consternation from our friends and station fans at KARK-TV, Tommy Smith (the morning co-host who began the bit) was weighing his options of continuing with it this year or replacing it with another bracket idea," Acri said.
On Thursday morning, 103.7 The Buzz took calls from listeners and had Kellerman on the show to discuss what should be done.
Kellerman pointed out that many of the female journalists don't want their names in the mix. The hosts responded that public figures don't get to decide how they're talked about, but added that they had honored one woman's request not to be included.
The hosts also discussed the word "babe" and whether the use of that term affected how people perceived the contest.
Even if they removed the word "babe," Kellerman said, their brackets are still not respecting the intelligence of these women or the causes they work for.
In his blog post, he used the example of KATV meteorologist Melinda Mayo and her video "message to all young girls" encouraging them to pursue careers in math and science.
"So are we going to go from that clip to putting Melinda Mayo in the Babe Bracket? I don't think so," he wrote.
You can listen to his whole talk with 103.7 The Buzz below:
Kellerman told HuffPost via email that the reaction he's received to his blog post and call to action has been mixed.
"I've received a very positive response from women, but just to give you an example of the climate, here's a poll I put up (see below). It's largely been 60% support of the bracket," he said.
Kellerman added that he believes we need to "rethink the way we look at professional women."
"What was acceptable in the 80s or 90s, isn't the norm anymore. In that regard, society has evolved for the better. It's time for everyone else to come along for the ride. ... Female journalists have come a long way over the last few decades, but there's still a way to go. Let's do everything we can to help support them," he said.
As for the fate of the Babe Bracket, Acri said that a final decision on how to proceed this year and beyond has not been made yet.
This piece has been updated to include Kellerman's comment to HuffPost.
CORRECTION: A previous version of this story misstated the title of the "Show With No Name" as the "No Name Show."
Before You Go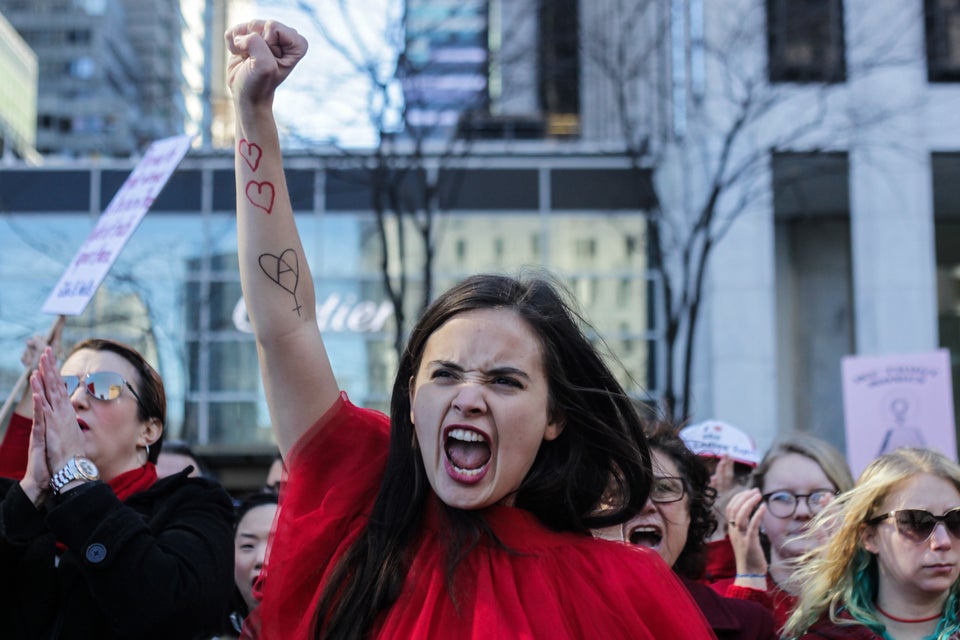 Women Protesting In The USA 2017
Popular in the Community