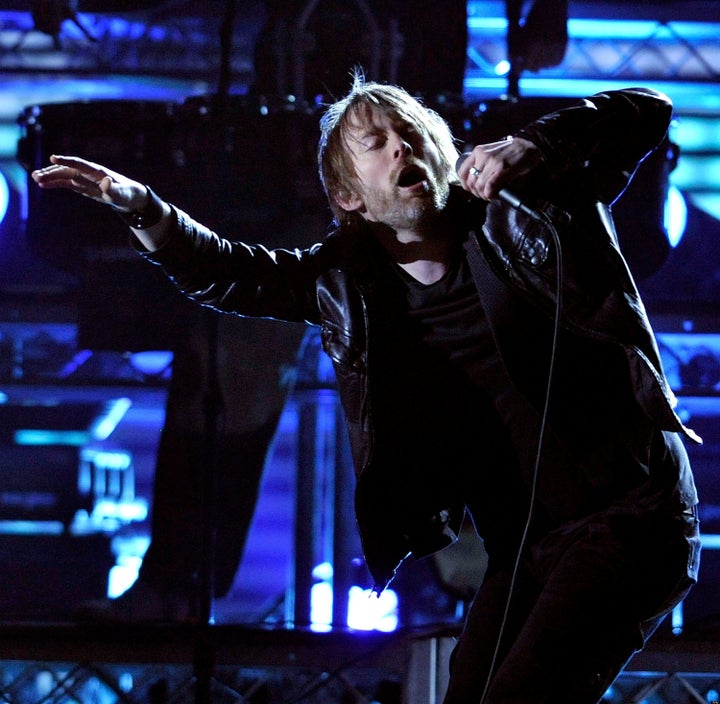 UPDATE 1:37 pm: It looks like it may be a rumor after all. The Wall Street Journal and The New York Observer have both confirmed that Radiohead is not playing the #OccupyWallStreet protest Friday. The band released a statement on their website: "RADIOHEAD IS NOT PLAYING WALL STREET TODAY nor were they ever confirmed to do so." Contrast this to the official website of Occupy Wall Street currently up: "Radiohead will play a surprise show for #occupywallstreet today at four in the afternoon." Will update you with information as it comes in.
Patrick Bruner, a spokesman for OccupyWallst.org says that he is retracting his earlier statement. "The concert is unconfirmed. Sorry about this - I'm in the dark as much as you as to what's going on right now."
UPDATE: 3:36pm: Bruner confirms that this was a big hoax, the origin of which is still unclear. "I got hoaxed. Radiohead was never confirmed," he said. "Completely our fault. Apologies. The band were victims in this hoax as well."
Earlier: For anyone who missed out on the highly coveted tickets to see Radiohead play at Roseland Ballroom this week, Friday might be your chance to see the band perform, and for free.
Rumors are swirling that the band will be making a stop downtown in support of the Occupy Wall Street protestors.
Gawker cites Thom Yorke's penchant for supporting left-wing causes, so the appearance today makes sense.
Check out the latest photos from the protest:
Calling all HuffPost superfans!
Sign up for membership to become a founding member and help shape HuffPost's next chapter