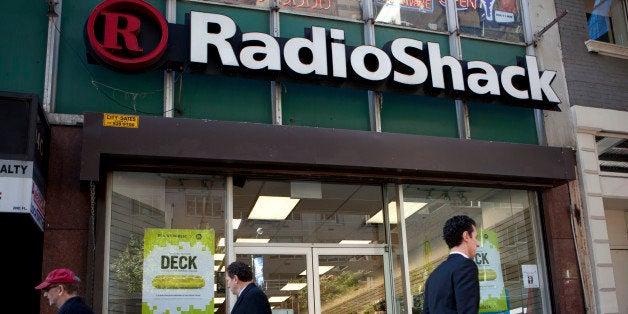 When Joe Magnacca took over as chief executive of RadioShack in February, he immediately faced a critical decision: Should he change the brand's name?
RadioShack had gotten flak for years for its old-timey name, associated with a technology that's long past its prime. Now, the company is on life support. The retailer reported $112 million in losses last quarter, prompting widespread concern from analysts. According to a report from The Wall Street Journal, in late October RadioShack received an $835 million loan from GE Capital to buy more time for a turnaround as it prepped for the vital holiday season.
"When I first came on board, I wasn't sure the name was going to remain," Magnacca, 51, said in a recent interview with The Huffington Post. "But I didn't have a preconceived view that it wouldn't. I just wanted to make sure it had relevance."
He decided to to stick with the name. Although no one's buying radios these days, there's still a core group of RadioShack devotees, he learned from company research. And consumers who don't shop at one of its 4,400 stores at least recognized the name and didn't harbor any negative feelings toward it.
"People who like us like us a lot," said Magnacca, who was given the reins of RadioShack after a stint at the drugstore chain Walgreen Co., where he oversaw marketing and merchandising. "Not many people hate us ... we're just not relevant to them."
RadioShack has long been the go-to place to find obscure electronic widgets: a cord for an old toaster, a odd-shaped battery, an adapter for a speaker system. In its attempt to modernize and focus on mobile gadgets, Magnacca said, RadioShack forgot about the customers who had given it that reputation: the do-it-yourself tinkerers.
So far, Magnacca has focused on reducing the number of different products RadioShack sells. Now, instead of seeing six or seven phone chargers hanging from a sales display, you'll only encounter three or four.
In keeping the store's name unchanged, Magnacca is also looking to avoid the marketing mistakes of his predecessors -- he's the fourth RadioShack CEO in three years. Most notorious was the company's attempt to rebrand itself as the The Shack. Lee Applbaum, chief marketing officer at the time, declared it a "nickname," like FedEx or Coke. The change was met with immediate disdain, and the term eventually fizzled.
"When you contemporize an iconic brand, when you in any way seek to change that, it makes people uncomfortable, and I understand that," Applbaum said in response to the backlash at the time.
Two years later, he admitted that RadioShack had "pissed off" and turned its back on its core customers -- a pitfall Magnacca is now desperately trying to avoid. He says he must keep his loyal DIY customers.
"[Accountability] didn't happen for a long time at RadioShack," he said. "The customer was an afterthought."
Related
Before You Go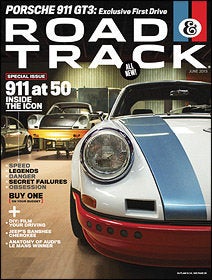 Brands That Will Disappear In 2014
Popular in the Community