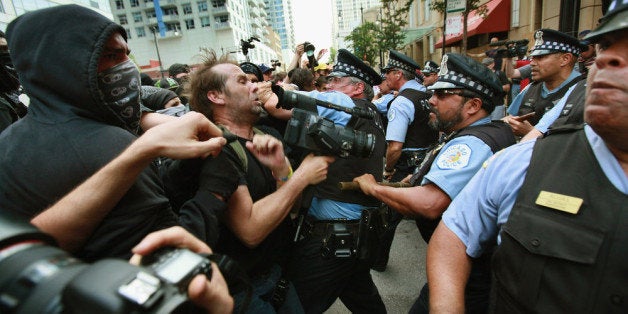 CHICAGO -- Decades have passed since Chicago police commander Jon Burge was fired, but the stain of hundreds of allegations of police torture and growing evidence of a code of silence that covered up misconduct still looms large in the Windy City.
Burge's legacy was front and center again Wednesday when Huffington Post investigative reporter Radley Balko, author of Rise of the Warrior Cop: The Militarization of American Police Forces, joined a panel of Chicago activists and organizers to discuss the American police trends toward aggressive tactics and away from accountability.
The problem, Balko explained to the Roosevelt audience, is that "risk-averse" politicians in high-crime cities often feel they can't take a stand against aggressive policing. That mostly remains the case, despite New York mayoral candidate Bill de Blasio's stand against police "stop-and-frisk" tactics that helped him win the Democratic primary earlier this month, Balko said.
"All [politicians] know is the only position on crime is to be tough or tougher on it," Balko said. "So it's not enough to just give politicians political cover to do the right thing. … It has to be a political liability to not do the right thing. People have to start voting on these issues and have to start giving to campaigns based on these issues and make it known that that is why you're taking the position that you are."
Balko suggested incentives for police officers to live in the same neighborhoods they patrol, so they can participate in school and community activities and have a stake in the community.
"You have entire communities where the people are more in fear of police than they are thinking the police are there to protect them," Balko said. "And that's a failure of police," he said.
Before You Go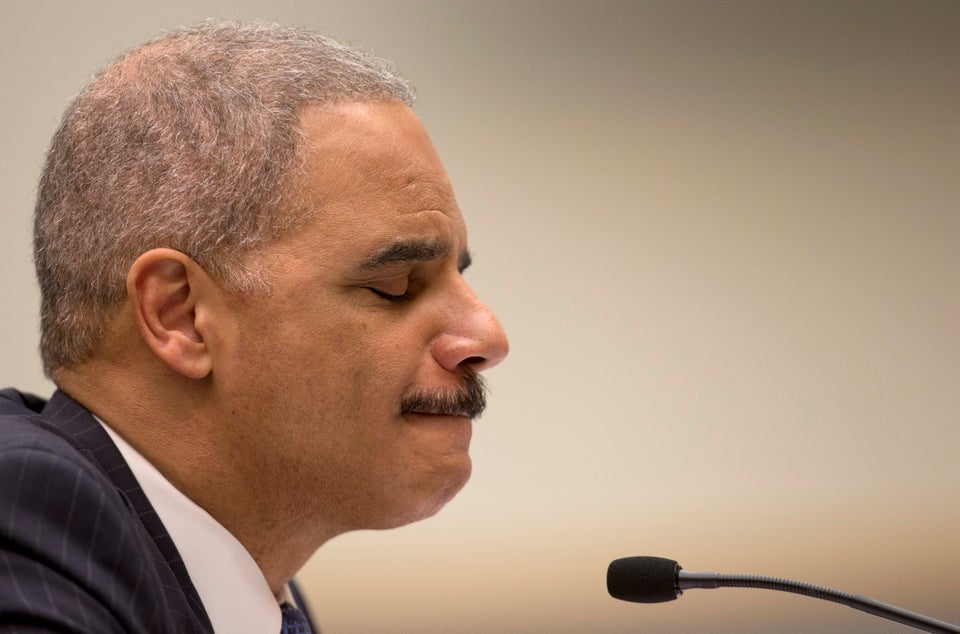 Eric Holder In The Hot Seat
Popular in the Community