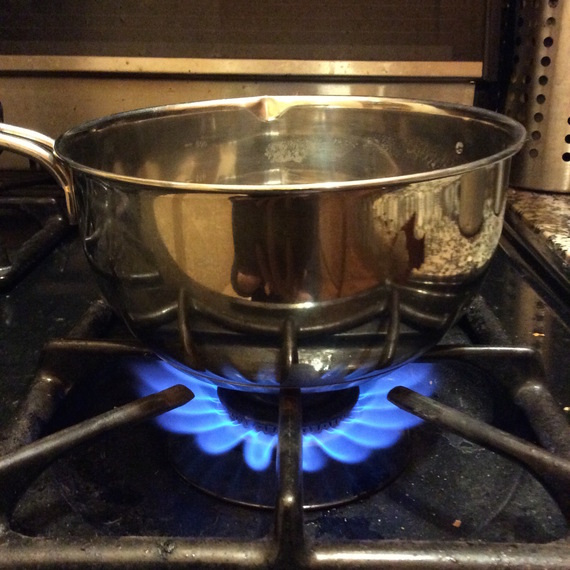 Enjoying the spring air? Well, take a deep breath New York.
So why am I mentioning this now? Well, recent research reported from scientists at Johns Hopkins reiterates the wisdom of legislation introduced by assemblywoman Linda Rosenthal and senator Diane Savino mandating that all natural gas sold in New York must contain safe radon levels.
The Johns Hopkins finding renews concern about increased exposure to radon due to natural gas obtained through unconventional methods, including horizontal drilling and high volume hydraulic fracturing. Further studies are clearly needed to determine why the radon level in areas of Pennsylvania with 100 or more shale gas wells is significantly elevated and what can be done to control increased radon exposure.
So now is the time to enact legal protections to ensure radon levels from natural gas remain safe.
Overwhelmingly, New Yorkers use natural gas for cooking and heat. Former New York City Department of Environmental Protection commissioner Al Appleton posed it best when he asked whether New Yorkers wanted a side of radon with their meals.
Until recently, radon exposure in New York was principally caused by ground emissions through cracked or leaking foundations in buildings and through use of groundwater contaminated from radon.
Radon from Marcellus Shale natural gas is a new peril. EPA studies definitively show that soils in the Marcellus Shale region, where the natural gas extraction industry is rapidly expanding, contain significant concentrations of NORM. As such, gas extracted from the Marcellus and Devonian Shales could contain levels of TENORM that raise health concerns. In fact, a USGS study of 11 Pennsylvania wells tested at the wellhead suggested that natural gas from shale may have higher radon levels than natural gas from other sources.
To date, few peer-reviewed, independent studies have been done to determine the nature and extent to which Marcellus Shale natural gas contains TENORM (the so-called "top of the well" studies). No systematic, peer reviewed studies measured the amount of TENORM in Marcellus natural gas found in end-user kitchens, boilers or homes ("end of the line" studies).
Let me focus on the facts we do know. The natural gas wells being drilled in the Marcellus extend about 1 mile deep and 1 mile or more long through areas that are documented to contain high levels of NORM. The time it takes to transport natural gas from the top of the well in the Marcellus to the end of the line in New York is a matter of hours--- much less than the 3.8 day half-life, the time it takes for TENORM to naturally dissipate.
According Mark Hudson, an oil and gas industry writer, "testing for radon is quick, inexpensive - and, given the potential volatility of the discussion, invaluable."
Proposed bill A778-2015/S3414-2015 is an important measure because the bill creates incentives for industry to test natural gas before TENORM is delivered into New York.
If, as the oil and gas industry contends, there is little NORM in Marcellus natural gas, then there will be little to no cost for the energy industry to comply with A778-2015/S3414-2015 . If the industry is correct that there is no potential public health problem, then there is no cost to mitigate radon levels before delivery to the public.
If, on the other hand, elevated radon levels are found in natural gas, then the cost of reducing exposure will save lives (and avoid a potential epidemic of lung cancer). Reducing exposure will also reduce future public health care costs for the state of New York.
Simply said, failure to ensure that there are no elevated radon levels in natural gas delivered to New York homes and businesses could cause a significant uptick in lung cancer in future decades.
The Johns Hopkins study reinforces concerns that radon in drilling is a public health concern in need of further review. Proposed radon bill A778-2015/S3414-2015 takes the important step of requiring industry to demonstrate that all natural gas delivered to homes and businesses in New York is safe. The legislation does not stipulate how industry delivers safe gas.
Under the proposal, natural gas that is not safe cannot be sold in New York. Allowing only the sale of radon-free or low-radon natural gas is a notion we can all live with.
REAL LIFE. REAL NEWS. REAL VOICES.
Help us tell more of the stories that matter from voices that too often remain unheard.