Evangelical pastor Rafael Cruz, father of tea party star Sen. Ted Cruz (R-Texas), called black and Hispanic voters "uninformed" and "deceived" during a speech to conservative activists in February.

After attending a panel on minority outreach at the FreedomWorks grassroots summit, Cruz, a Cuban-American, born-again Christian, spoke at the conference. He noted that a previous speaker "mentioned something about Hispanics being uninformed or deceived."
"Well, the same thing is true of the black population," Cruz said.
Cruz also suggested how blacks and Hispanics should vote. "As a matter of fact, if we could communicate the truth, not only to the Hispanics but to the black population, all blacks should be Republican," he said.
"Highly religious, strongly pro-family, strongly pro-life" values and high military enrollment rates align Hispanics' principles with the Republican Party's, said Cruz.
Exit polls from the 2012 election, however, indicated that a majority of Latino voters, 59 percent, supported same-sex marriage, while an even larger majority, 66 percent, supported abortion rights. Fifty-two percent of black voters supported same-sex marriage, the polls showed.
Cruz has made headlines lately with similarly controversial comments. At an event sponsored by the gun rights advocacy group OK2A and the anti-government Tulsa 9.12 Project in November, Cruz claimed that God ordains capital punishment.
"You know, the Bible is so clear," he said. "Go to Genesis Chapter 9 and you will find the death penalty clearly stated in Genesis Chapter 9 ... God ordains the death penalty!"
Cruz also argued that the legalization of same-sex marriage would lead to an unjustified outpouring of hate-speech accusations. "You preach Romans Chapter 1 in your church, you're going to be called before a court for hate speech," Cruz said.
In his February speech, Cruz promoted the abolishment of political correctness. "We have been guilty of following two things that we totally have to throw aside. Number one is political correctness," Cruz said. "We have been destroyed by political correctness. And we must learn to tell the truth unequivocally."
The 74-year-old tea party icon also attributed "all the civil rights" that African-Americans have achieved to Republicans.
"Let's talk about the black population. All the civil rights that the African Americans have obtained have come from Republicans," Cruz said. "But you know what, Democrats took the credit."
Before You Go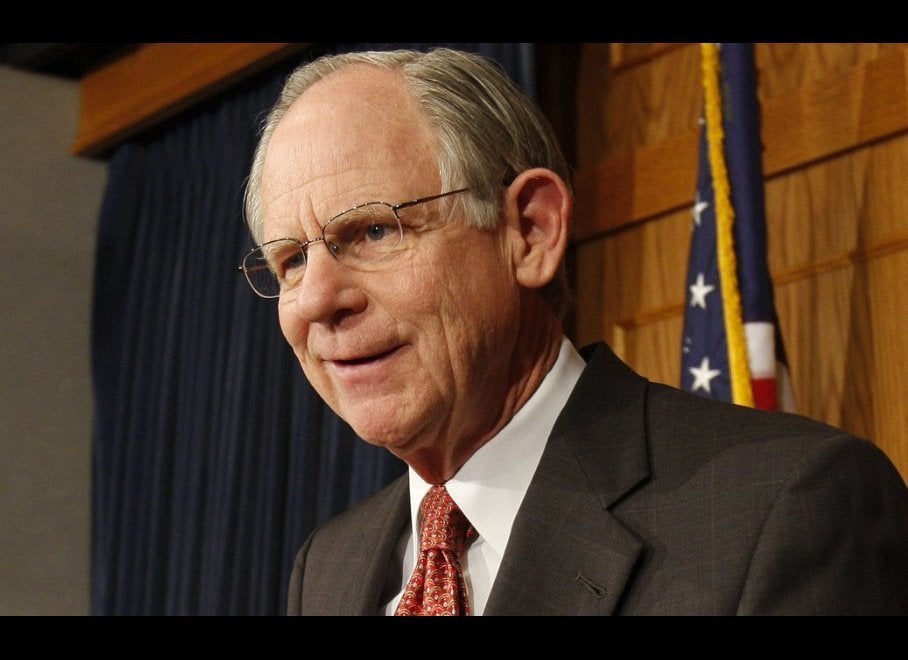 Tea Party Casualties
Popular in the Community