Republicans looking to boost Hispanic outreach may have a new voice on their side: Ted Cruz's dad.
Rafael Cruz sat down last week with the Heritage Foundation, an economically conservative think tank, to discuss whether GOP will be able to connect with Latino voters. Cruz offered this take:
Hispanic values are conservative values. Hispanics are highly religious, they're very strongly pro-traditional family... not only pro-family, but also pro-life. They are highly patriotic. Hispanics have the highest enrollment in the military of any ethnic group.
It's a variation on a theme often sounded by Republicans hopeful of finding common ground with Latinos voters. While the view might have once held water, it's becoming less and less accurate as younger generations of Latinos shed the social conservatism of their parents' and grandparents' generations.
Cruz went on to say that Latinos are disproportionately entrepreneurial and would benefit from less government regulation of the economy.
"I would encourage Hispanics to look at voting according to their convictions, instead of voting tradition," Cruz said.
It was a friendly interview, leading off with the question "how proud are you of your son and his remarkable rise to being one of the great stars of the conservative movement?"
Cruz confirmed that he was very proud of his son.
Check out the interview in the video above.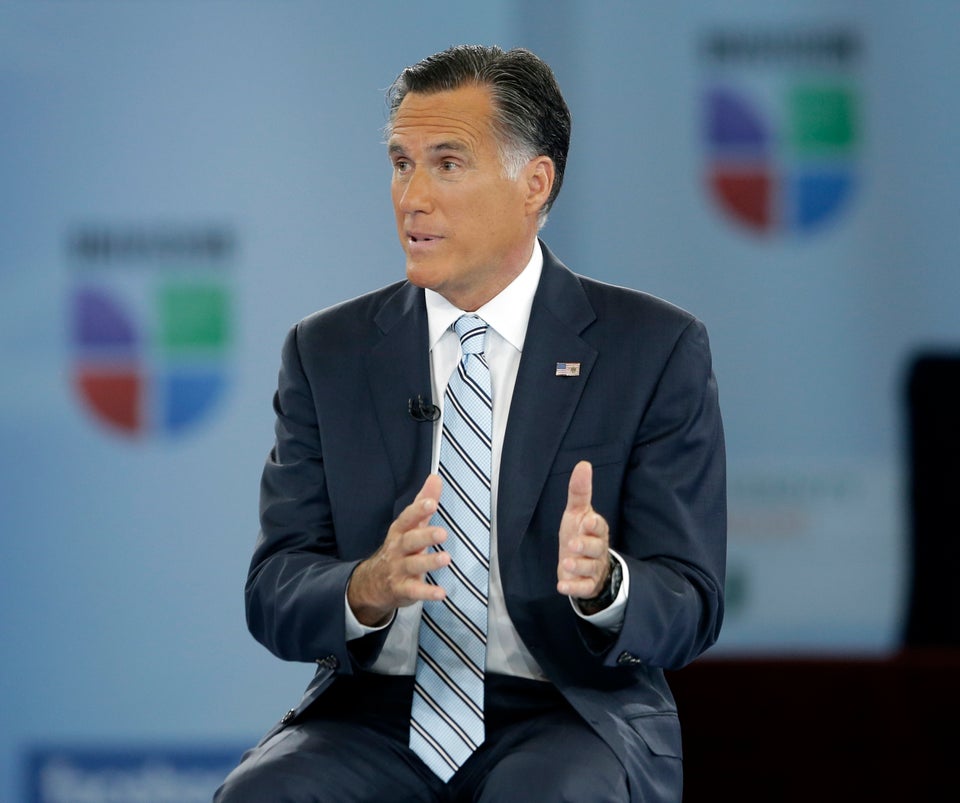 Dumbest Commentary About Latinos In 2012