This was not the sort of history that Rafael Nadal wanted to make at Wimbledon. Following up his landmark triumph at the French Open, the 27-year-old Spaniard lost in the first round of a Grand Slam for the first time in his career.
In the shocking upset, the fifth-seeded Nadal was ousted from Wimbledon in straight sets by unseeded Steve Darcis of Belgium on the first day of action at the All England Club.
"Nobody was expecting my win today," Darcis said after his shock win, via the official Wimbledon Twitter account. "OK, Rafa didn't play his best tennis today, but I knew 1st match on grass is always difficult."
A two-time champion at Wimbledon, Nadal has made early exits in consecutive years. In 2012, Nadal lost in the second round to Luke Rosol.
"I tried to prepare as well as I could for this tournament knowing it would be harder than ever and it was," Nadal said after the match.
Appearing to be hindered by an injury during the three sets, Nadal's effort was lacking his trademark tenacity and relentlessness. After dropping the first two sets to Darcis, Nadal quickly went down a break in the third set and never seemed a threat to recover. Despite riding a 22-match winning streak into the match, Nadal is not far removed from a seven-month absence due to a left knee injury. After the loss, he did not want to address a possible injury or take away from Darcis' acheivement.
"I don't want to talk about my knee. Steve Darcis played a fantastic match. He deserved it," Nadal said during his post-match press conference, via the BBC. "If I talk about my knee, it's an excuse."
The 29-year-old Darcis entered Wimbledon as the No. 135 player in the ATP World Tour singles rankings and with just a 2-6 record in 2013. The 5' 10" right-hander had just two career singles titles on his resume when he walked onto No. 1 court with the 12-time Grand Slam champion who had just captured his eighth title at Roland Garros.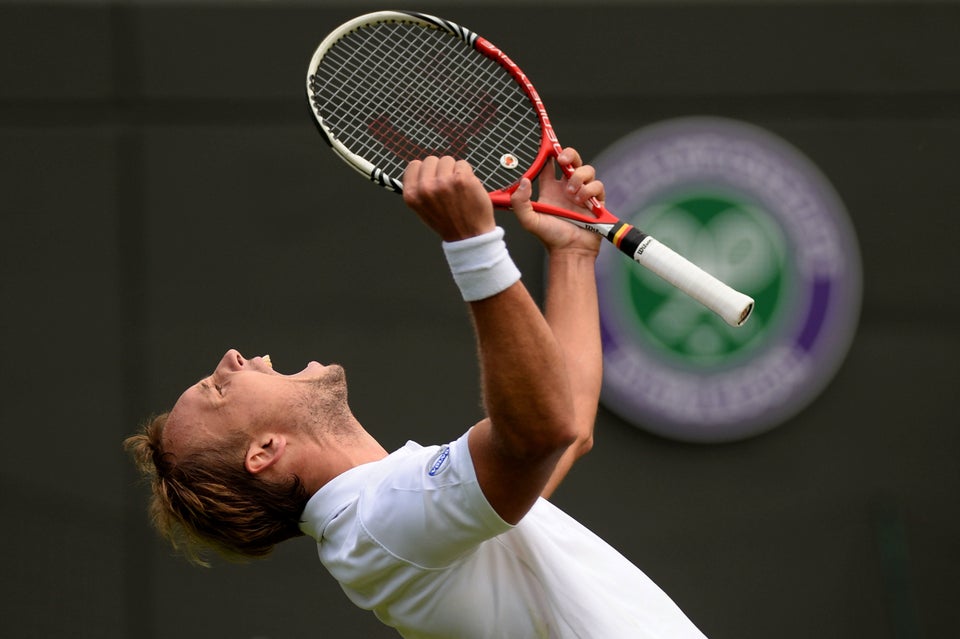 Steve Darcis Upsets Nadal at Wimbeldon
Ahead of his victory over countryman David Ferrer in the French Open final, Nadal pulled out of the Gerry Weber Open in Germany, a grass court prep for Wimbledon. At the time, Nadal cited the grueling clay court season as the reason for his withdrawal.
"We all know the transition is not easy and after these past months I have to approach this in a different way," the 27-year-old Nadal said at the time, via ESPN.
Grueling or not, Nadal shined during the 2013 clay court campaign, winning six titles on his preferred surface before arriving at Roland Garros. Nadal arrived at Wimbledon boasting a 43-2 record in 2013. Given his fine form, this 2013 loss to Darcis at Wimbledon is arguably second only to his 2009 defeat to Robin Soderling at the French Open in terms of the biggest shocks of his career. Darcis is the lowest ranked player to beat Nadal at any tournament since No. 690 Joachim Johansson defeated him in Stockholm in 2006, according to The Associated Press.
Popular in the Community