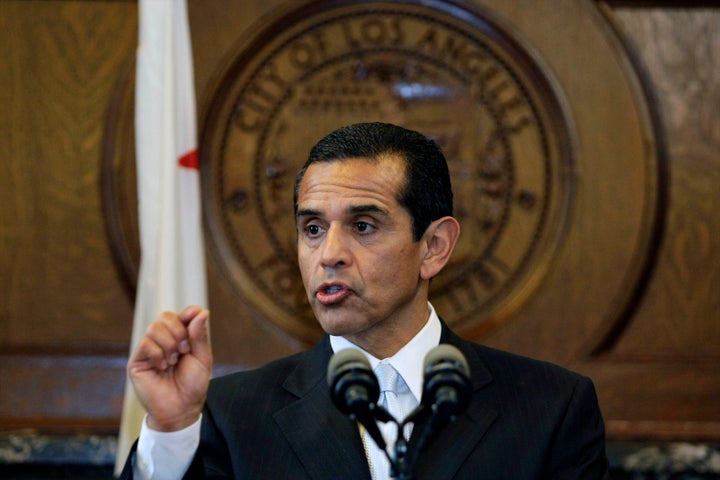 One of the iconic markers you are in a desperately poor third-world country is driving past the garbage dump and watching rag-pickers sort through open garbage dumps, often with their homes on top of the refuse pile from which they scavenge a living.
These communities, however, are the functional equivalent of recyclers -- they separate and sell virtually everything of value in the waste stream, leaving behind primarily the food scraps and other organics.They are treated abysmally, often harassed, exposed to disease and toxic chemicals routinely, denied basic amenities of living like sanitation and clean water. That, of course, is the difference between a desperately poor county like India and the US -- their recyclers lack fundamental dignity.
Or is it? At the LA Green Jobs/Good Jobs conference, Teamster Union organizers tell a story of how American recyclers are treated that -- except for the fact that they work under roofs instead of in the open sky -- sounds chillingly evocative of the scenes I've seen in India and Mexico.
Carla Campos, a worker from a local recycling facility, American Reclamation, described how she and her co-workers were often injured by glass, pierced by dirty needles and forced to use the garbage piles as toilets because the formal facilities were clogged. They were given no clean place to eat their lunch. She was fired for flagging these health and safety obligations.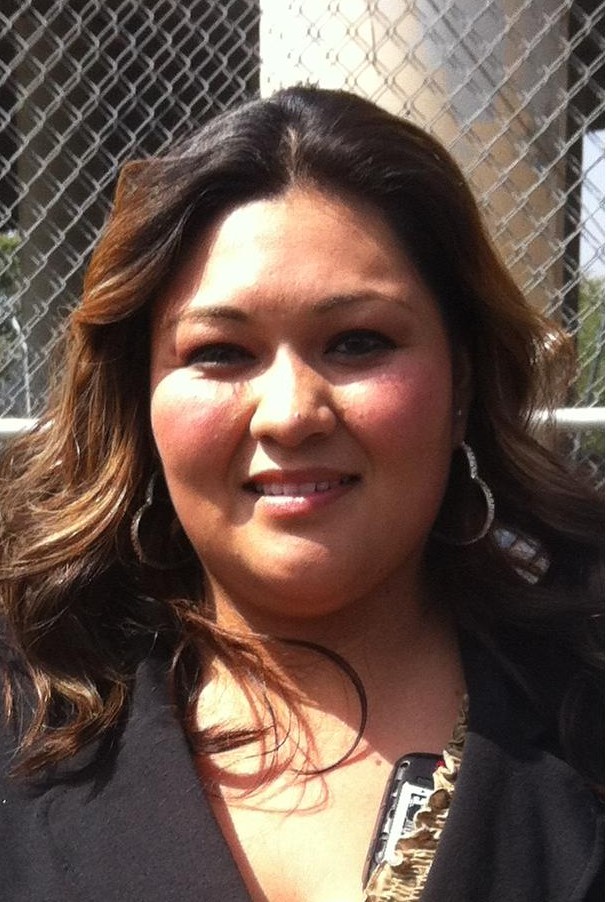 I joined attendees at the Good Jobs/Green Jobs and local workers at a rally outside American Reclamation -- and no, because there are fences (and armed guards) and walls and roofs, it doesn't look like a third world garbage dump. But listening to the workers, it is clear that inside the facility, the same dynamic applies -- workers are treated more like the garbage they sort than like fellow citizens.
Here in Los Angeles, Mayor Antonio Villaraigosa takes pride in the fact that his city's recycling rate -- 71% -- is the highest in any of America's million-plus population cities. (Indeed, in tomorrow's blog I'll go in more depth into LA's quite stunning record of progress, and the energy it's generating behind green progress.)
But American Reclamation is not the only scandalous solid waste facility in LA. Last fall two workers in Lamont died from toxic gas in a drain pipe they were cleaning, after the operator of the solid waste facility refused to provide them with proper safety equipment. Improving both the rate of recycling and establishing clear safety and workplace standards is the objective of a blue-green "Don't Waste LA" campaign, organized by the Teamsters and a coalition of 30 community, religious, labor and environmental groups.
The model for this campaign was the earlier, partly successful Clean Ports campaign. LA agreed to require the replacement of old, dirty diesel trucks with modern, clean vehicles, and this quarter for the first time all of the trucks serving the port passed its stringent emission control requirements. As a result, pollution from the port is down by amounts ranging from 77% for nitrogen oxides to more than 92% for sulfur and 89% for diesel particulates, making dramatic air quality improvements for local communities.
But in a bitter court battle the security of this victory was jeopardized when the ability of the city to require shippers like Walmart and Home Depot to take responsibility for their trucks instead of pretending that drivers are "independent contractors" and denying them wages adequate to maintain the quality of their vehicles. Unbelievably, here again we find workers being fired because they stop to use toilets -- toilets which their employer will not provide!
Villaraigosa makes it clear, both privately and from the podium, that the City of LA is not giving up its fight to ensure decent wages and working standards for the truck-drivers servings its Port -- he has recently met with California Attorney-General Kamala Harris to explore legal options, so the struggle continues.
What is striking about both of these LA campaigns is that sectors of the economy -- port drayage and recycling -- which are not only filthy and vicious but backward and inefficient -- are resisting reform so that they can hold on to oppressive labor regimes. And it is labor unions that are taking the lead in modernizing these sectors and improving their overall productivity as well as their environmental and labor practices.
In some ways, these campaigns are reminiscent of the proposals from UAW President Walter Reuther after WWI -- 67 years ago. Reuther, who argued that the person who knows how to do a job better is likely to be the person actually doing the job, saw a major role for labor in helping modernize and reform industrial production. It's ironic that now, in what is in some ways the nadir of the unionism which peaked in Reuther's moment, that same core insight is once again showing its potential -- can we capture it this time? Or is 21st century America condemned to be held back by a primitive economic order which values domination over progress?
A veteran leader in the environmental movement, Carl Pope is the former executive director and chairman of the Sierra Club. Mr. Pope is co-author -- along with Paul Rauber -- of Strategic Ignorance: Why the Bush Administration Is Recklessly Destroying a Century of Environmental Progress, which the New York Review of Books called "a splendidly fierce book."
Calling all HuffPost superfans!
Sign up for membership to become a founding member and help shape HuffPost's next chapter