Seven Muslim women from around the world are bicycling across Iowa as a way of "promoting female sports participation as a fundamental right," a co-founder of their team said.
The women of Team Shirzanan -- a Persian word that means "female heroes" -- are covering up to 70 miles a day in the Register's Annual Great Bicycle Ride Across Iowa, or RAGBRAI. The 470-mile ride, featuring 8,500 cyclists, began July 19 and finishes July 25.
Mara Gubuan, an Iowa native and founder of Muslim women's sports non-profit Shirzanan Global, said some women on the team only learned how to ride a bicycle recently, due to stigma in their home countries against women's participation in sports.
The team is diverse. It includes an Afghan soccer player, a Pakistani swimmer, and an Iranian snowboarder, among others, according to Shirzanan's website. They ride from roughly 8 a.m. to 5 p.m. Depending on their level of religious observance, many consolidate their five daily prayers into just one in the evening and maintain dietary restrictions by eating vegetarian meals.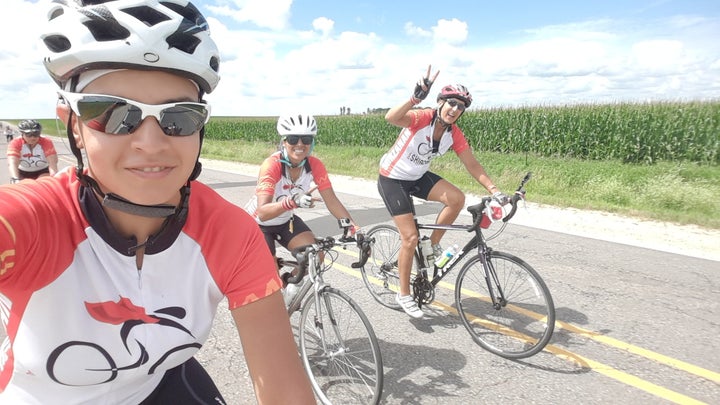 Gubuan is not Muslim herself, but said sports participation was a "foundational" experience of her own childhood -- and one that all women should have access to.
In Saudi Arabia, women are banned from participating in sports in state schools. Those who do so outside of school are frequently viewed as immodest by religious clerics. In Afghanistan, a new women's cycling team is challenging cultural taboos that have kept women away from sports for years.
"It can be considered immoral to ride a bicycle," Gubuan told The Huffington Post from a rest stop on the ride. The Muslim athletes on her team are women "who have overcome gender barriers and cultural barriers to succeed."
Team member Raha Moharrak, the first Saudi woman to scale Mount Everest, told HuffPost Live's Caroline Modarressy-Tehrani that she learned how to ride a bike just a few months ago. She said she hopes her participation on Team Shirzanan will inspire Muslim girls around the world.
"I never set out to be this role model," Moharrak said. "But if living by example can show young girls all over the world, in general, and Muslim women in specific, that you are capable of doing what you set out to do -- whether it's climbing a mountain or riding a bicycle at my age -- then we have done a great thing."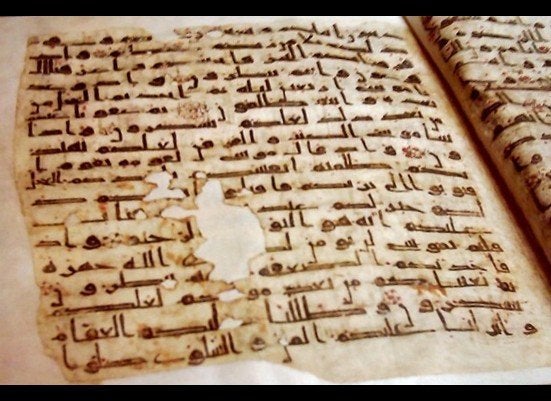 10 Muslim Women You Have To Know
Related
Popular in the Community