The congressman started a firestorm when he said that he's opposed to abortion in the case of rape because doctors had supposedly told him that a woman's body has "ways to try to shut the whole thing down," implying that anyone impregnated by rape was not really sexually assaulted.
Here's his full comment on abortions in rape cases: "From what I understand from doctors, that's really rare. If it's a legitimate rape, the female body has ways to try to shut that whole thing down. But let's assume maybe that didn't work or something. I think there should be some punishment, but the punishment ought to be on the rapist."
Akin's bizarre pseudo-medical reasoning drew the condemnation of both President Obama and Republican presidential hopeful Mitt Romney, who made it clear that they believed "rape is rape." A number of top Republicans have demanded that Akin withdraw, but he remains in the race. His opponent, Sen. Claire McCaskill has expressed her desire for Akin to stay in the race, though that may be because he could now prove a lesser adversary.
Both Romney and his running mate Paul Ryan reportedly asked Akin to drop out.
The Raging Grannies are known for taking on political issues in their songs and videos. Here are the lyrics to the tune, which you can hear in the performance video above. Be warned, the song includes mature language.
"Legitimate rape" is great birth control.

So says Todd Akin, and he oughta know.

If we are raped we can rest unafraid,

'Cause we can't get pregnant if forcibly laid.

Our female bodies are clever that way,

We only get pregnant when we say "okay."

Doctors have told him, so it must be so,

The stork only comes if we don't say "No!"

Rape won't make babies and that is a fact;

There's no global warming; the Earth's really flat.

We heard it on FOX News so it must be true.

Well, Mr. Akin, we say "FUCK YOU!"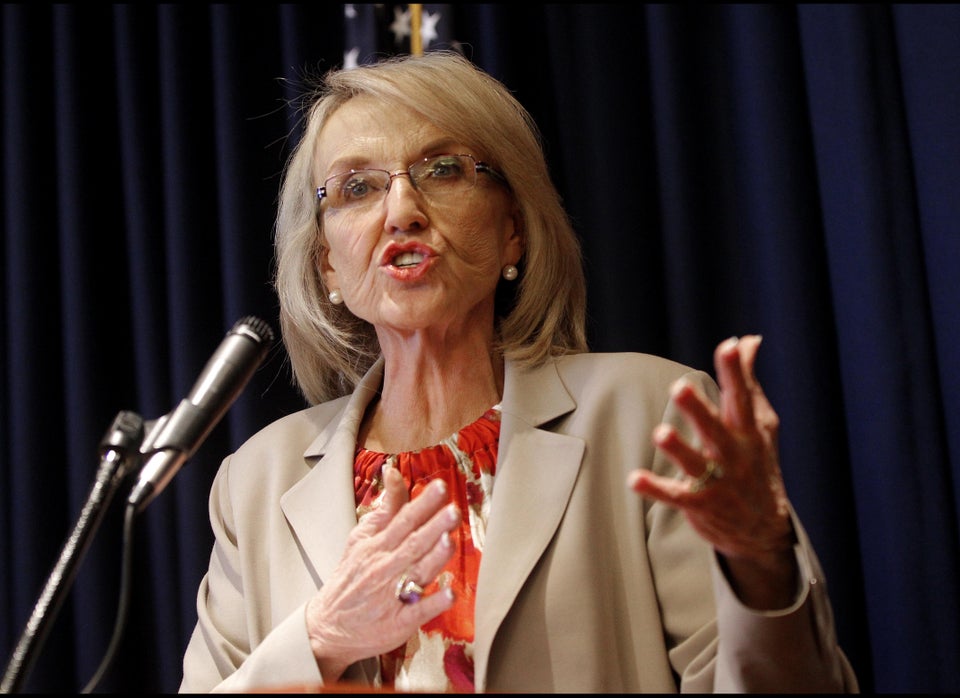 Political Reaction To Akin 'Rape' Comments
Popular in the Community