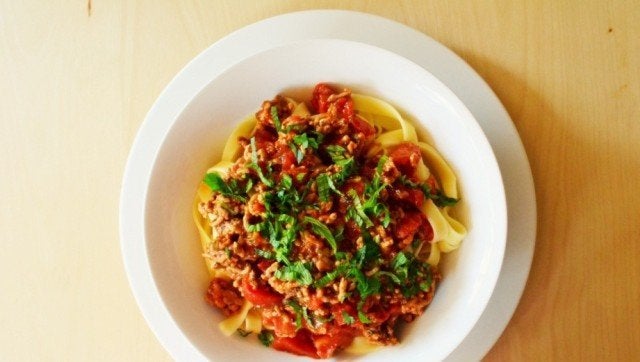 We've taken it easy on you, the hurried home cook, in our previous slow down recipe series. We've provided you with (almost only) recipes that would take an hour, max, of your time. We've asked that you stop everything you're doing and worrying about at the moment, and take the time to cook one recipe, for one hour, in a relaxed state. With dishes like Irish soda bread and risotto, you've been equipped with great recipes.
Now that you've gotten the hang of slowing down to cook, we're going to throw you in the deep end with a ragu recipe. Ragu is the definition of slow cooking. And it is also the quintessential comfort food that all of us desperately need as we start to wonder if this long, long winter will ever end.
A ragu recipe can take anywhere from two to six hours, depending on how deeply flavored you want your meat sauce -- and how traditional the recipe is. We understand that not everyone is ready to spend six hours making a pasta sauce, so we're providing you with multiple ragu sauce recipes, all with different cook times. Depending on how much time you have to devote to cooking, there's a recipe for you.
But first, we'll let you in on a little secret when it comes to ragu. Most of the work is done within the first hour or two of cooking, and the rest of the time is spent simply allowing the ragu to slowly simmer and deepen its flavors (with the occasional glance from you to make sure everything is going okay, and a quick stir here and there). So if you're going to be home for an afternoon anyway, we highly recommend opting for the sauce that cooks the longest.
Ragu perfectly demonstrates the benefits of slowing down. Not only will you feel less stressed, but you will have made a meal so good you would have traveled to Italy for it. Can you think of a better way to spend your time? We didn't think so. Give ragu a try with one of the recipes below:
And if you're feeling brave and ready to dive into a six-hour sauce, you can't go wrong with this Neapolitan-style ragu.
Check out these pasta recipes.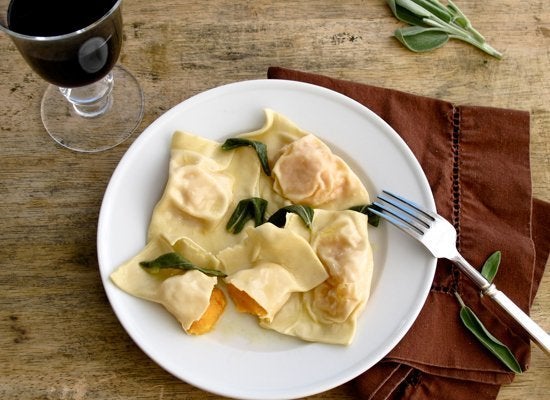 Fall Pasta Recipes
Popular in the Community