For HuffPost's #LoveTakesAction series, we're telling stories of how people are standing up to hate and supporting those most threatened. What will you stand up for? Tell us with #LoveTakesAction.
Now Khatib is continuing to raise the bar by raising money for Syrian refugees while running the Boston Marathon.
Khatib is one of 14 runners chosen by Hylands, a sponsor for the Boston Marathon, to run as part of their all-women team during the 2017 race. She is using her time in the spotlight to raise funds for the Syrian American Rescue Network, a non-profit that helps Syrian refugees who have settled in Khatib's home state of Michigan become self-sufficient.
"I truly believe as a stay-at-home mom and Muslim, that this [opportunity to run the Boston Marathon] was sent to me as an obligation to help," Khatib told The Huffington Post in an email. "I want to make an impact on the Ummah [the worldwide Muslim community], no matter how small, it's my way of giving back to society and humanity."
Khatib told Shape magazine that the plight of Syrian refugees is dear to her heart.
"My dad came here 35 years ago and my mom came after with me as a baby," she told Shape. "I was raised in Michigan, went to college here, elementary school, everything. What's happening now could have happened to me in 1983 when I was on a plane coming to the U.S."
Her goal now is to compete in six major world marathons. She's already completed the Berlin and Chicago marathons.
She started the Instagram account @RunLikeAHijabi to inspire other Muslim women to get active. Khatib told The Huffington Post that she believes that taking care of your health and fitness is an essential part of Islam.
"The Quran reminds us that our bodies are an 'amanah' or deep trust from [God]," Khatib wrote. "So we have a duty to take care of our health."
Know a story from your community of people fighting hate and supporting groups who need it? Send news tips to lovetips@huffingtonpost.com.
Related
Before You Go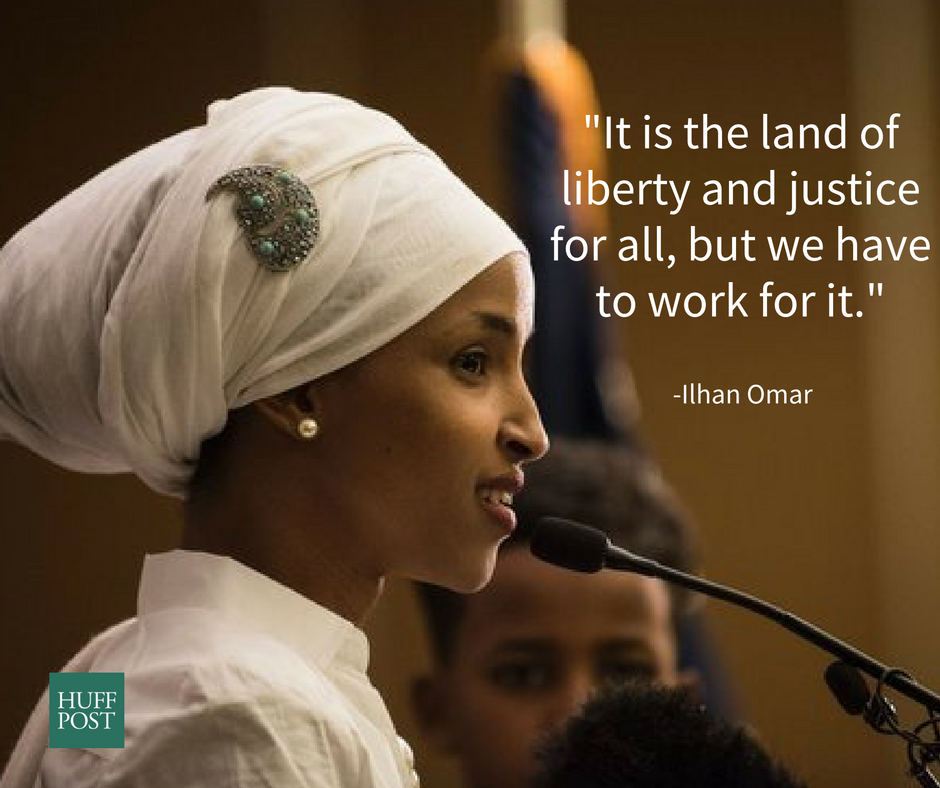 Muslim Women Who Made A Difference In 2016