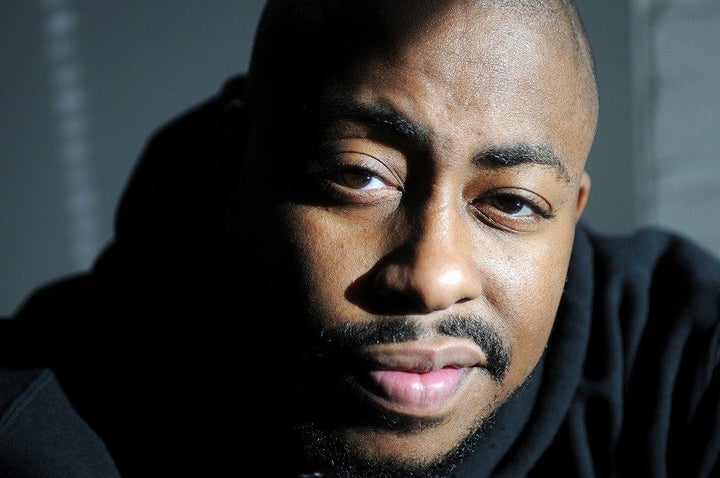 As the Occupy Wall Street movement continues to spread across the globe, notable entertainers are showing up among its supporters in increasing numbers. In recent weeks Russell Simmons, Talib Kweli, Kanye West, David Banner, Lupe Fiasco and Bun B, among others, have all made appearances at various rallies across the country. Most recently, professor-activist Dr. Cornel West and Grammy Award-nominated singer Raheem DeVaughn made headlines in the nation's capital this past Sunday (October 16), the same day that President Obama unveiled the Martin Luther King Jr. Memorial. Unfortunately West and DeVaughn's peaceful efforts resulted in the two, along with 17 others, being incarcerated for 24 hours.
According to the R&B crooner, West foresaw the inevitable outcome prior to setting foot on Freedom Plaza. "Dr. West extended an invitation for me to come down to Freedom Plaza with him, where he was scheduled to speak to the occupancy group that is out on Freedom Plaza. So as they're having a dialogue, I'm looking around seeing signs that speak on the welfare issues, the poverty issues, so I'm getting charged up, and what have you," he explained to The Huffington Post. "So his response is that he felt like that, him personally, he was going to go to jail, and he was going to find a way to do that peacefully before he leaves D.C."
"Up until this point in my career, I've been adamant about making message music. I always had that socially conscious undertone and overtone in the music," he continued. "So what better platform than to put my walking shoes on and not just talk the talk, but walk the walk? So I had to do what a soldier would do and fall in suit."
The "Guess Who Loves You More" singer doesn't have any qualms or regrets about the experience. "After being incarcerated for that evening, I learned so much. It was just great to be with those 17 other brothers and sisters that said, 'Yo, we going to put it all on the line.' At the end of the day, Martin Luther King and many others sacrificed more than just their time to go to jail, but ultimately their life."
Though they were held into the wee hours of the morning, the D.C. native had a chance to bond further with the "Race Matters" author. DeVaughn and others were transferred through three precincts and six different cells, finally being released on Monday evening via a "paperless release." They will not face charges.
"I'd say at least 10 out of the 16 hours that we were there, maybe longer, I had one-on-one time with Dr. West as my cellmate. And during that time, some of the jewels that he dropped on me, and vice versa, I'll carry that for the rest of my life," he admitted. "We dozed off and I would wake up and just be like, 'Wow, this is deep. I'm sharing this experience with this brother. Who would've thought?' He had just finished up the Poverty Tour [with Tavis Smiley], so I asked him which spots were hit the hardest."
DeVaughn continued, "I know one thing that he mentioned to me that was chilling was this elementary student who brought three of his toys to school and asked his teacher, 'Can you help me sell these three toys? They're the only three toys that I own and I want to get some money so I can help feed my family.' So [West] is dedicated to bringing as much attention as possible to the effects of poverty and the effects of greed."
With his legal issues behind him, the singer is looking to resume his music career and plans to release his fourth album, A Place Called Love Land, "next year sometime. I'm about 40 to 46 songs into recording some of my best body of work."
"This will be very reminiscent to my second album, Love Behind The Melody, where it was pretty much relationship based. I'm currently wrapping up an album with [DJ and producer] Kenny 'Dope' Gonzalez, who produced nine of the records off of my double CD, The Love & War MasterPeace, just dropped last year. We're actually in New Jersey putting the finishing touches on that right now, trying to decide on a title for the project. We're bouncing a couple of ideas around."
Since his 2005 debut The Love Experience, DeVaughn has spent his entire professional recording career with Jive Records. Now defunct, the legendary label, responsible for such mainstream acts as Justin Timberlake, Britney Spears and R. Kelly, to name a few, has been consolidated into the newly revamped RCA Records. As an unsigned artist, Radio Raheem (as he is also known) has been unaffected by the label shift.
"I've been a free agent since December 31, and I'm in the middle of a lot of great bids from a lot of different labels," he said. "I walked away from the Jive Records situation, but I still have a great relationship with a lot of the workers and a lot of people who were in that system that have moved on to other places."
"I felt like being there, it totally wasn't understood what the Raheem DeVaughn movement was about," he said. "So, moving forward with my next project and where I make my next home, I feel like, even stepping in the building, if you don't understand my music -- because my music is a fusion of a modern-day Marvin [Gaye], a modern-day Prince, with a splash of hip-hop to it -- and if you're not feeling it, then there ain't even nothing to talk about. I can go my way and you can go yours, and I'll continue to make this timeless music."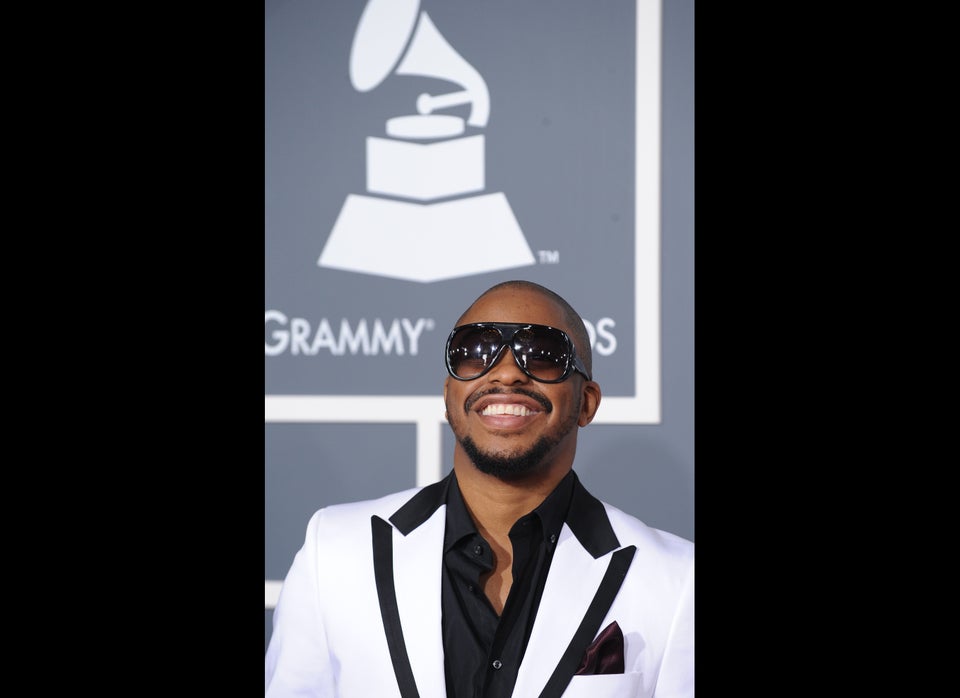 Popular in the Community