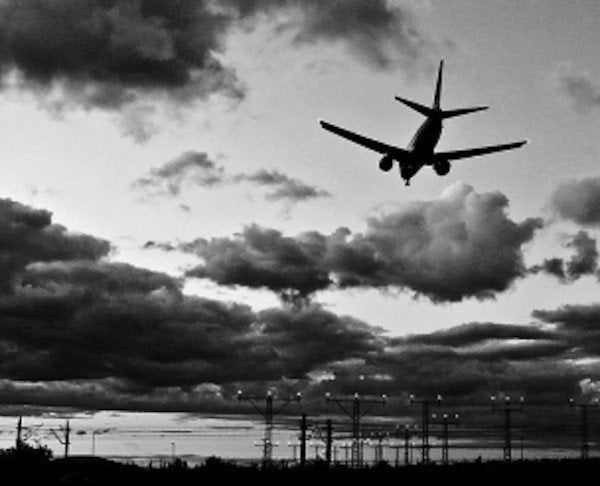 The federal appeals court ruling last week on gay marriage in California overshadowed other potentially big news in the legal community.
A quieter decision Wednesday by the 9th U.S. Circuit Court of Appeals has enabled Stanford University Ph.D. graduate Rahinah Ibrahim to clear another hurdle in her now years-long battle over the nation's no-fly list, conceived to stop suspected terrorists from boarding airplanes.
The three-member panel ruled 2-1 that Ibrahim could continue to challenge [PDF] her 2005 detention at San Francisco International Airport, where police placed her in a holding cell for two hours. The ordeal eventually led to her being barred from re-entering the United States, a prohibition that continues today.
She'd arrived at the airport on Jan. 2, 2005, with her daughter and needed wheelchair assistance due to complications from a hysterectomy. The two were headed for Malaysia, where Ibrahim intended to present her doctoral research at a conference sponsored by Stanford.
Instead, officers from the San Francisco Police Department placed her in handcuffs and gave no reason for why she was being held. The government generally does not disclose if or why an individual is on one of its many watch lists.
"Unspecified persons," according to court documents, told Ibrahim that her name had been removed from the no-fly list, but someone later told her it was still there. The following day, authorities permitted Ibrahim to leave the country on a new flight to Malaysia.
Since that time, she has not been allowed back into the country, despite continuing to work with Stanford on an effort to improve Malaysia's construction industry.
Ibrahim is now seeking to challenge her inclusion on the government's terrorist watch lists and to be erased from them completely. She already has settled a civil claim against city officials in San Francisco for $225,000 after contending she was falsely arrested, but the odyssey lives on in federal court.
Writing for the majority, 9th Circuit Judge William Fletcher spent much of the 36-page decision raising questions about the reliability of government databases designed to identify and track terrorism suspects.
The government has constructed a "vast, multi-agency counterterrorism bureaucracy" that monitors the activities of hundreds of thousands of individuals, Fletcher wrote. One way it does that is through the Terrorist Screening Database, which is used for determining who can board airliners and obtain visa entry into the United States. Federal, state and local law enforcement also have access to information in the system, as do some private companies and foreign governments.
The appeals court is troubled by flaws in the Terrorist Screening Database, which contains names of people submitted by the National Counterterrorism Center and the FBI.
"Tens of thousands of travelers have been misidentified because of misspellings and transcription errors in the nomination process," Fletcher wrote, "and because of computer algorithms that imperfectly match travelers against the names on the list."
An array of government watchdog reports have criticized the quality of the lists. One major airline reported that it had run into as many as 9,000 incorrect terrorist watch list matches every day during the month of April 2008.
The Associated Press reported earlier this month that the no-fly list had doubled over the last year alone to more than 20,000 people, among them 500 Americans who are prohibited from flying on a commercial airliner in the United States. Lower standards for inclusion explain some of the list's growth.
The 9th Circuit ruling adds that the larger Terrorist Screening Database bulged with 1.1 million records by 2009, covering hundreds of thousands of individuals. The database is also used to maintain the selectee list, which doesn't stop people from boarding planes but subjects them to secondary screening.
Fletcher's ruling points out that the Transportation Security Administration – in an effort to avoid mistakenly singling out people – keeps a list of 30,000 people who are frequently confused with those on the no-fly and selectee lists. But few meaningful options for redress are available, he wrote.
While a lower court acknowledged that Ibrahim's inclusion on the no-fly list might be a "monumental mistake," it argued that she was not a U.S. citizen and had "left her constitutional rights at the water's edge" by "voluntarily" leaving the U.S. for her native Malaysia.
Dissenting 9th Circuit Judge Kevin Duffy agreed, contending that if Ibrahim were permitted to mount such a legal challenge from outside the country, it follows that others not in the United States could feasibly do the same. He also defended efforts to keep the Terrorist Screening Database as accurate as possible.
"It seems to me that, if possible, the government would prefer to drop someone from the watch lists rather than have a possible airing (through costly and public litigation) of the mistakes made," Duffy wrote. For that reason and more, he's not sure Ibrahim's placement on the no-fly list was a mistake.
Due to the nature of the screening database, however, no useful evidence appears in the 9th Circuit's ruling to determine if Ibrahim has any ties to terrorism, poorly evidenced or otherwise.
G.W. Schulz is an investigative reporter for California Watch, a project of the non-profit Center for Investigative Reporting. Find more California Watch stories here.
Popular in the Community