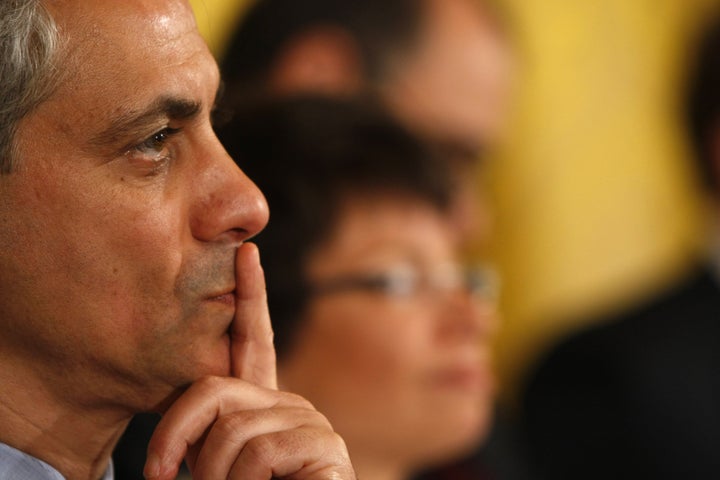 Two months ago, it seemed like the speculation about Rahm Emanuel running for Chicago mayor had been put to bed once and for all.
A profile on Emanuel in Sunday's New York Times Magazine once again has people talking about the White House Chief of Staff's political future.
"Does he want to run for mayor of Chicago someday?" writes Peter Baker in the magazine. "Of course."
Baker continues, saying Emanuel "openly communicates that [desire] to people, including his friend Richard Daley, the incumbent mayor."
This is a different tune than the one Rahm was singing in January, when speculation first arose about a possible mayoral run. At the time, a Sally Quinn piece in the Washington Post had a passing mention of the possibility, which generated a good deal of media attention. So much, in fact, that Rahm denied the reports in his interview as the inaugural guest of MSNBC's "The Rundown." (Watch his denial here.)
In that video, Emanuel said that he would not be running for Chicago mayor in the upcoming 2011 elections. And the New York Times Magazine profile agrees; according to the story, Rahm would not run against Daley--but the door may be open for a future run.
In the March 8 issue of The New Yorker, Evan Osnos wrote an in-depth profile of Daley--including his history with Emanuel. While Emanuel again dismissed the rumors of a mayoral run this time around, and said he wanted Daley to run again, he told Osnos of Chicago: "I can't wait to get back."
Calling all HuffPost superfans!
Sign up for membership to become a founding member and help shape HuffPost's next chapter