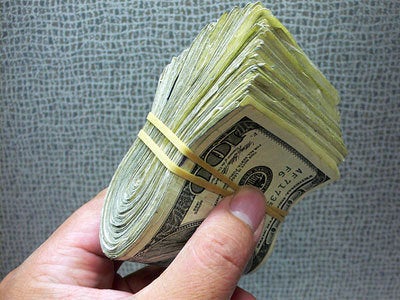 After fixing some troubling provisions in Mayor Rahm Emanuel's ethics-reform ordinance, the Chicago City Council passed the measure on Thursday, the Chicago Tribune reports, bringing about a number of changes to the ways lobbyists do business with the city.
The ordinance was temporarily derailed Wednesday by a requirement that aldermen said would have forced a wide swath of everyday citizens to pay the $350 fee and register as lobbyists. But that glitch was ironed out overnight, and the bill sailed through Council the next day.
"I promised during the campaign to reform city government and change the way we do business at City Hall," Emanuel said in a statement. "Today's ethics ordinance will rein in the influence of lobbyists and ensure everyone in City government is working for Chicago's taxpayers."
The measure took aim at city lobbyists. It placed limits of $50 at a time and $100 per year on gifts they can give to city employees, forbade them from lending money to city employees or their businesses, and established a "revolving-door" provision that keeps them from lobbying the city after leaving a city job.
It also focused on transparency, establishing a searchable online database for lobbyists to register and report their various activities.
On Wednesday, Aldermen Tom Tunney and Brendan Reilly put the brakes on the ordinance because of worries that people involved in neighborhood non-profits would have to declare themselves as lobbyists. Particularly, the measure as written required that any non-profit that advocated for the interests of for-profit organizations -- think neighborhood Chambers of Commerce -- would all have to register.
"I support the intent," Reilly said Wednesday, according to the Chicago Sun-Times, "but I'm concerned it could have a chilling effect on those volunteers who participate in local chambers of commerce and other professional associations by imposing a regulatory burden on those individuals."
The mayor's office and the aldermen were able to tweak the ordinance, though, to address the problem. Only paid directors of these non-profits -- not volunteer board members -- will have to register, and they will only need to pay the $350 fee, not the additional $75-per-business fee also previously considered.
Emanuel ran for mayor on a promise of strong ethics reforms. But some have argued that he hasn't lived up to his campaign promises on that front: Inspector General Joe Ferguson issued a scathing report saying that Emanuel was no better than previous Mayor Daley on ethics issues, and a column by Eric Zorn for the Tribune points out how Emanuel has come up short on his individual campaign pledges.
Calling all HuffPost superfans!
Sign up for membership to become a founding member and help shape HuffPost's next chapter