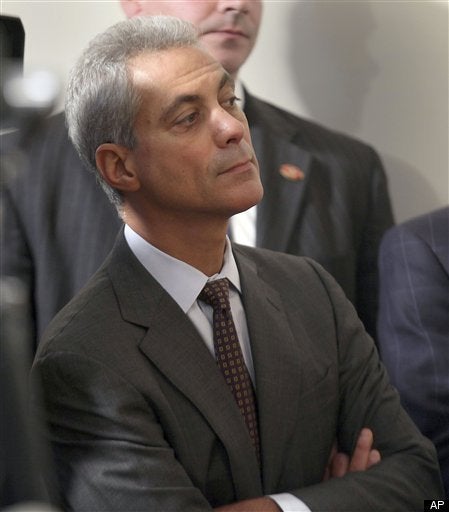 White House Chief of Staff Rahm Emanuel is expected to announce Friday that he is leaving the Obama administration to consider a campaign for mayor of Chicago.
Though ABC News reports that he has yet to make a final decision, speculation has swirled around Emanuel's possible run for the Chicago mayoralty -- a stated goal of his -- since longtime Mayor Richard M. Daley announced he would not seek another term.
And the decision is all but final, CNN reports. According to a prominent Democrat close to Emanuel, "we see nothing that will stop a run. But you don't announce a campaign for Mayor of Chicago in Washington, D.C. You leave and go home and finish your business there."
ABC News, CNN and the Chicago Sun-Times are reporting that President Obama is likely to tap Pete Rouse, who served as his chief of staff during his years as an Illinois senator, as Emanuel's interim replacement. For his part, Obama has said Emanuel would make a "terrific" mayor, but he told Matt Lauer earlier Monday that Emanuel "will have to make a decision quickly."