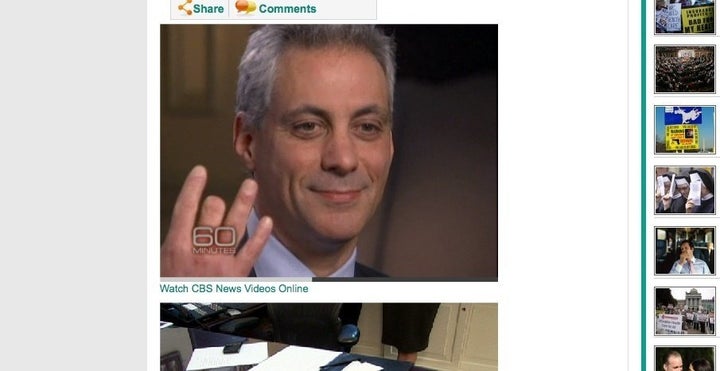 Rahm Emanuel has his fingerprints on a lot of work done in the White House, with one notable exception.
President Obama's Chief of Staff famously sliced off part of his right middle finger while working at an Arby's. The finger ended up in a lot of punchlines, even Emanuel joking during a George Washington University commencement address, "Of all the fingers to lose! I could not express myself for months. I had to learn to talk with my left hand."
There was nothing funny about the incident when it happened. Losing the tip of his finger was just the tip of the iceberg. Emanuel was hospitalized with an infection that could have killed him.
Emanuel discussed the meat slicer accident -- and showed his finger -- to Katie Couric during an episode of 60 Minutes.
Support HuffPost
The Stakes Have Never Been Higher
Popular in the Community