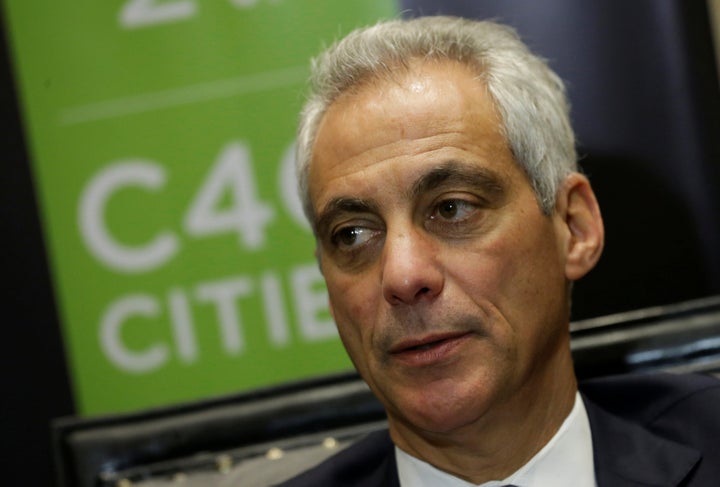 Rahm Emanuel has a message for Donald Trump: tax incentives alone cannot fix the nation's crumbling infrastructure system. Instead, hard federal dollars from Washington are what's needed, the Chicago mayor said on Wednesday.
"We didn't build up Afghanistan or Iraq on tax credits. We did not. We did it with U.S. dollars," Emanuel said during a discussion on infrastructure that was hosted by The Wall Street Journal. "When we built schools and roads in Iraq, we didn't do it on tax credits."
DJ Gribbin, Trump's infrastructure policy point man who joined Emanuel at the event, said that "a little bit of an all of the above approach" was needed to fund Trump's $1 trillion infrastructure plan. He did not, however, offer any details as to what portion of that plan would be funded by federal dollars versus simply tax credits. The breakdown is "still to be determined," Gribbin said.
Top Trump administration officials, including chief White House economic adviser Gary Cohn and Transportation Secretary Elaine Chao, have spoken favorably of using tax incentives as a way to fund infrastructure improvements. Most Democrats, however, are skeptical that such sources of revenue, known as public-private partnerships, can adequately fund repairs for crumbling roads, bridges, and waterways.
Emanuel, who represents the third-biggest city in the U.S., flatly shot down their effectiveness.
"It's fairy dust by itself. Is there a place for it? Yes. But it will not replace dollars. We need new additional money to get this done," said the former chief of staff to for the Obama administration.
Trump has evaded pointed questions about his infrastructure plan, which is expected to be unveiled sometime in late May. The president has said he would "prime the pump" with new spending in order to jump start the economy ― a statement more in line with Democratic than Republican orthodoxy. Yet, he has also said he "may go public/private on some deals."
"There are some things that work very nicely public/private. There are some things that don't," Trump told The New York Times earlier this month, suggesting he may fund his infrastructure plan with borrowed money.
"When you can borrow so inexpensively, you don't have to do the public/private thing. Because public/private can be very expensive," he said.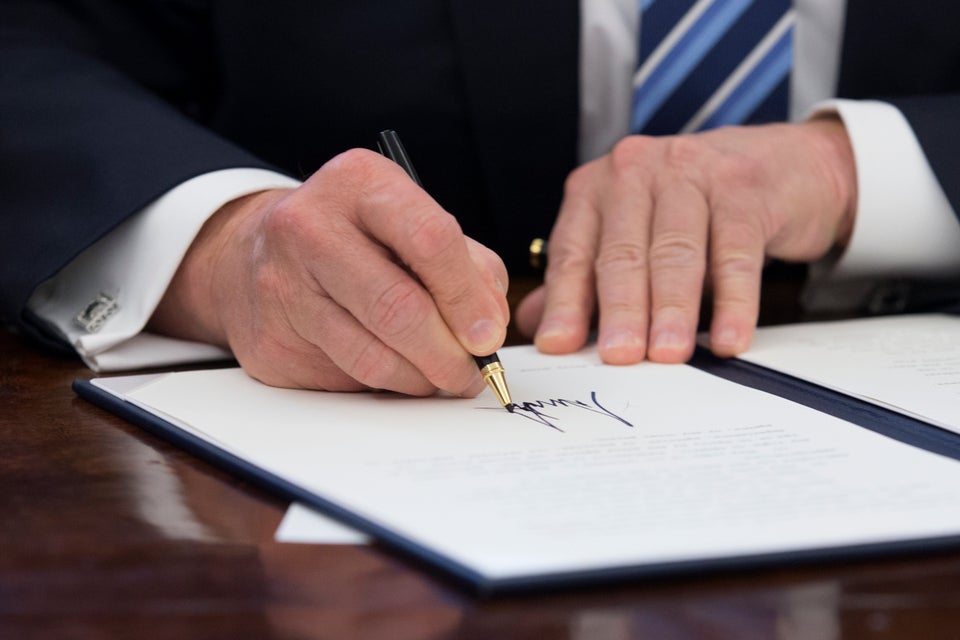 Donald Trump Loves Signing Things