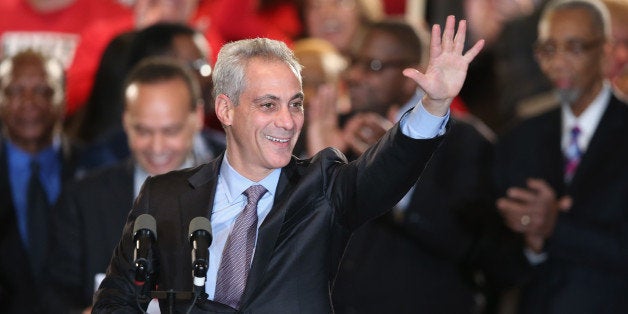 Groups supporting Chicago Mayor Rahm Emanuel's (D) re-election received $750,000 this month from a conservative hedge fund founder who also has given money to Wisconsin Gov. Scott Walker (R) and conservative groups.
Griffin has also contributed to Walker, Sen. Tom Cotton (R-Ark.), and Rep. Aaron Schock (R-Ill.). Schock, under fire for lavish spending, said on Tuesday that he would resign from Congress. Since last year, Griffin has donated hundreds of thousands of dollars American Crossroads, America Rising, the Republican National Committee and other conservative groups.
The donations to Emanuel come as the mayor faces Cook County Commissioner Jesus "Chuy" Garcia in a runoff election scheduled for April 7. Emanuel has raised nearly $20 million for his re-election since taking office in 2011, the Chicago Tribune reported Tuesday.
Kristen Crowell, executive director of United Working Families, a sister organization of the National Working Families party, told The Huffington Post that Chicago voters should consider the donations in voting.
"Every time Chicago voters see another one of Rahm's TV ads, they should remember who is paying for them," said Crowell, whose group backs Emanuel's challenger in the mayor's race. "It's Republican billionaires who have a different vision of Chicago's future than the rest of us. And that's who Rahm is really working for."
Crowell added that Emanuel has "devastated neighborhoods by closing down 50 schools, closing mental health centers all while funneling sweetheart deals to well-connected developers to build downtown. ... There is no doubt that he has made his friends more money at the expense of bringing quality jobs to the middle class."
Emanuel, who worked as an aide in the Clinton administration before serving as a congressman from Illinois and President Barack Obama's chief of staff, made more than $18 million in 2 1/2 years working on Wall Street. He has since turned his Wall Street contacts into tremendous fundraising resources.
According to HuffPost Pollster, which combines all publicly available polling data, Emanuel leads Garcia 50.5 percent to 37.3 percent.
Before You Go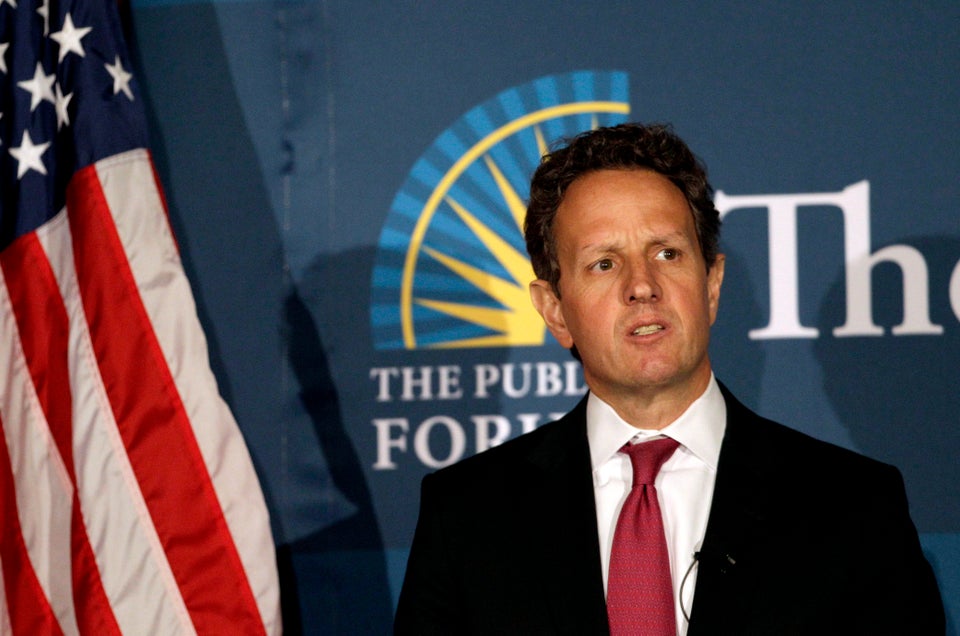 Political Figures Who Moved On To Wall Street
Popular in the Community