CHICAGO -- Citizens of Chicago on Wednesday morning heard Mayor Rahm Emanuel utter two words he rarely uses: "I'm sorry."
The apology was an unscripted addition to lengthy remarks the mayor delivered before the Chicago City Council. Emanuel summoned the council members for a special session to talk about "justice, culture and community" in the wake of the high-profile release of a video showing a white police officer shooting Laquan McDonald, a black teenager, 16 times in 2014.
"The first step in that journey is my step," Emanuel said. "I'm sorry."
"Nothing, nothing can excuse what happened with Laquan McDonald," he added. "Laquan McDonald's death was totally avoidable."
Emanuel made his public mea culpa days after he denied his office tried to cover up the damning video. The Department of Justice on Monday launched a civil rights probe into the city's police department.
The mayor spoke for over 30 minutes, largely reiterating information he has discussed publicly over the past few days, including the creation of a police accountability task force, rededication to community policing efforts and a push to end the notorious "code of silence" that pervades the city's police department.
Emanuel's voice rose to nearly a shout or cracked with emotion on several occasions, including when he said, in another ad-libbed remark, "No citizen is a second-class citizen in the city of Chicago."
"Laquan McDonald's death was totally avoidable."
The mayor didn't address racial profiling and discriminatory policing head-on, but acknowledged the issue when he said, "Would the police ever treat me the way they treat [young black men]? And the simple answer is no. And that is wrong."
The Nov. 24 release of the McDonald tape ignited a firestorm of criticism and calls for Emanuel and other officials to resign. The mayor has said he won't step down, and the city has no law or mechanism to recall him, the Better Government Association notes.
Emanuel fired Police Superintendent Garry McCarthy, who he had hand-picked for the job, calling for "fresh eyes and new leadership." However, new reports suggest it was Emanuel's city attorney who blocked McCarthy from implementing various department reforms.
City council meetings are typically open to the public. But on Wednesday, the main floor of the chambers was primarily reserved for the mayor's guests who were on a preapproved list. Most of the members of the general public who attended were sent to an overflow room on the second floor.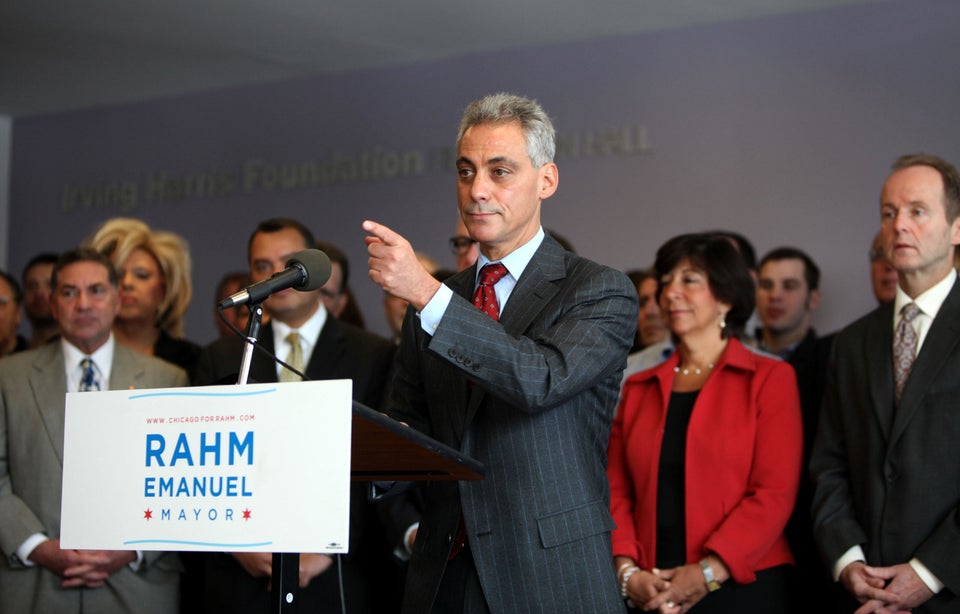 The Many Sides Of Rahm Emanuel
Popular in the Community