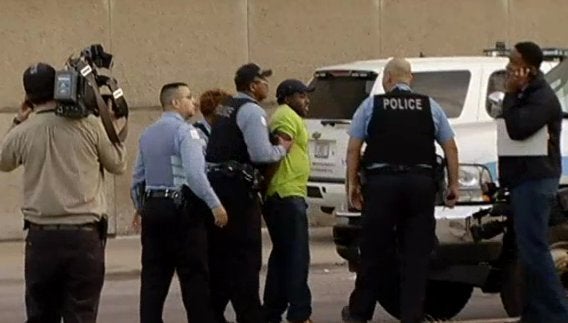 Mayor Rahm Emanuel said Monday that journalists covering the NATO summit in Chicago next month would not have to worry about being handcuffed for doing their jobs.
In an exchange caught on video, one officer told the reporters, "Your First Amendment rights can be terminated if you're creating a scene or whatever."
The mayor did not directly endorse or condemn the journalists' detainment.
Most states allow anyone taking part in a conversation to audio record it, a policy known as one-party consent, but Illinois has a strange variation on a two-party consent law that only applies to audio recordings. Illinoisans can legally record an event without sound.
Lucy Dalglish, executive director for Reporters Committee for Freedom of the Press, previously commented to the Associated Press that the "bone-headedness" of the current law could be an embarrassment to the state during the upcoming international summit.
"You might be OK if you are CNN, but not if you're a blogger or look like any citizen on the street, Dalglish said.
Last fall, Ralph Braseth, a Loyola University Chicago journalism professor, was detained by a Chicago police officer and asked to erase a video clip he'd recorded of the arrest of a teen on his smartphone.
WATCH a report on the recent detainment of Chicago journalists:
Popular in the Community