 (See the seven targeted "Opportunity Areas" and their proposed plans below.)
Though the city has stuffed the announcement with buzzwords like "holistic," "strategic vision" and "synergies," the Illinois Observer notes nothing in the mayor's plan is really new, save the curious emphasis on linking up with private entities to propel "opportunity" in the city.
"Private-sector" investments or so-called "public-private partnerships" have long been interpreted as Emanuel's code for privatization, especially when hailed under the banner of cost-savings for the city.
Speaking to the Sun-Times, Emanuel gushed, "In Bronzeville, we're having the Gospel Fest that's gonna be down there now on a regular basis. There's a cultural element. We're talking about marketing it as the 'New Harlem.'"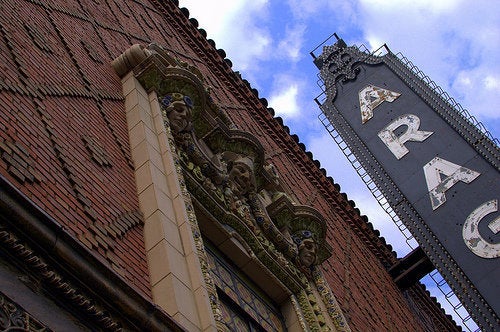 Rahm's 7 'Opportunity Areas'
Slideshow text via the City of Chicago
Related
Popular in the Community