 Conducted on Wednesday by McKeon & Associates for the Chicago Sun-Times' Early & Often page, the survey found that only 29 percent of Chicago voters would support Emanuel if the mayoral election were held today. The results also showed that only one in five Chicago voters believe Emanuel is doing a better job than his predecessor, former Mayor Richard M. Daley.
"Right now, Rahm is not connecting," McKeon said, according to the Sun-Times report. "If he doesn't do that, he's gonna lose."
The poll included 511 registered Chicago voters, who said they were "very likely" to go to the polls. The city's mayoral election is set to take place on Feb. 24, 2015.
Back in February 2011, Emanuel easily ousted five rivals with 55 percent of the vote, avoiding a runoff by earning the simple majority. By August 2013, a Crain/Ipsos poll showed Emanuel's approval rating had dipped to a point where only two percent of Chicagoans strongly supported his job performance.
Before You Go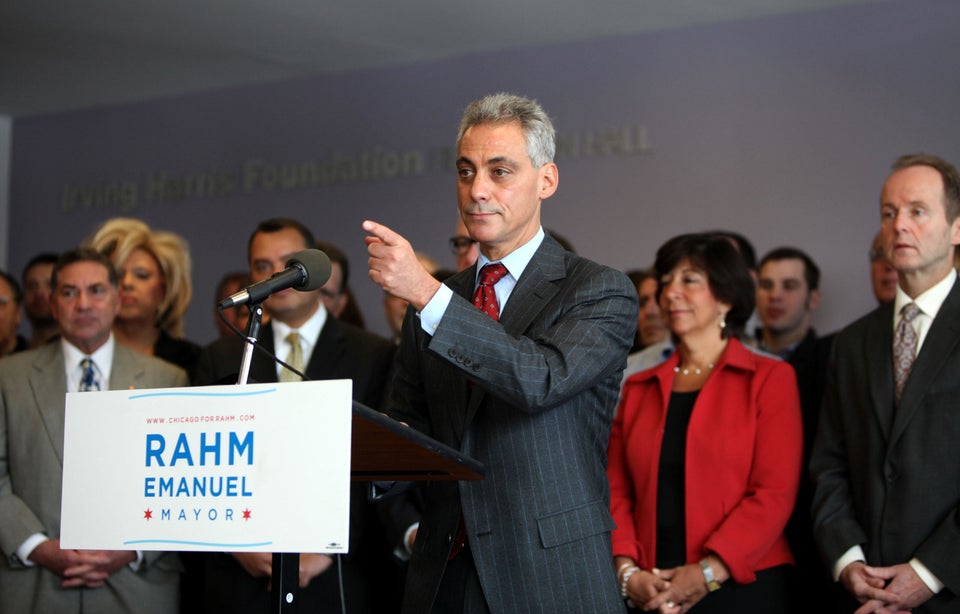 The Many Sides Of Rahm Emanuel
Popular in the Community