WASHINGTON -- Chicago Mayor Rahm Emanuel received a big cash infusion to a super PAC supporting his re-election bid in the last weeks before the April 7 Democratic Party primary runoff election he faces against Cook County Commissioner Jesus "Chuy" Garcia.
Standing out among the big contributions to Emanuel's super PAC, Chicago Forward, is a $500,000 donation -- more than half of the group's fundraising haul for the month of March so far -- from hedge fund billionaire and Republican donor Ken Griffin. Chicago Forward money is now being used to attack Garcia with negative television ads.
Raising money from Republican donors might seem odd for the former chief of staff to the Obama White House, but Emanuel's campaign and super PAC have received millions from wealthy benefactors from the opposing party. In total, Republican donors have put more than $2.3 million behind Emanuel's re-election since Jan. 1, 2013, according to Illinois campaign finance records. These contributions account for 10 percent of all donations Emanuel and his super PAC have received in that period of time.
Katie Spring, a spokeswoman for Griffin's Chicago-based hedge fund, Citadel, said that Griffin supports the mayor because he "is friends and an admirer of Rahm's."
The billionaire donor backed Emanuel's first mayoral campaign in 2011, calling him "one of the brightest men I've ever spent time with" in a 2012 interview with the Chicago Tribune. Although he acknowledged that the two didn't agree on every issue, Griffin highlighted where their interests aligned -- like on the free trade deals and balanced budgets Emanuel worked on in the Clinton administration and his support for the Chicago business community.
The mayor's education policy of promoting charter schools and closing public schools has created perhaps the most controversy of his first term, but it also may be the policy Republican donors support most.
"The attraction to Rahm is based on my belief that one of the biggest issues our city faces is education in the inner city and the lack of equal opportunity which we have and the need for education reform," Chicago-based investor David Herro, who has given $150,000 to Chicago Forward, told The Huffington Post.
Two of Emanuel's biggest Republican backers are investor Muneer Satter and Craig Duchossois of the investment and holding company Duchossois Group. Satter and his wife have donated $210,600 to Emanuel's campaign and $100,000 to Chicago Forward, according to Illinois campaign records, and Duchossois has given $100,000 to the campaign and $10,000 to the super PAC. They are also both early backers of former Republican Florida Gov. Jeb Bush's presidential campaign.
Other big Republican donors to Emanuel and Chicago Forward include former Chicago Tribune owner Sam Zell, former Treasury Secretary Hank Paulson, Madison Dearborn Partners CEO John Canning and food and beer service provider J. Christopher Reyes and a host of subsidiary companies he owns.
Before You Go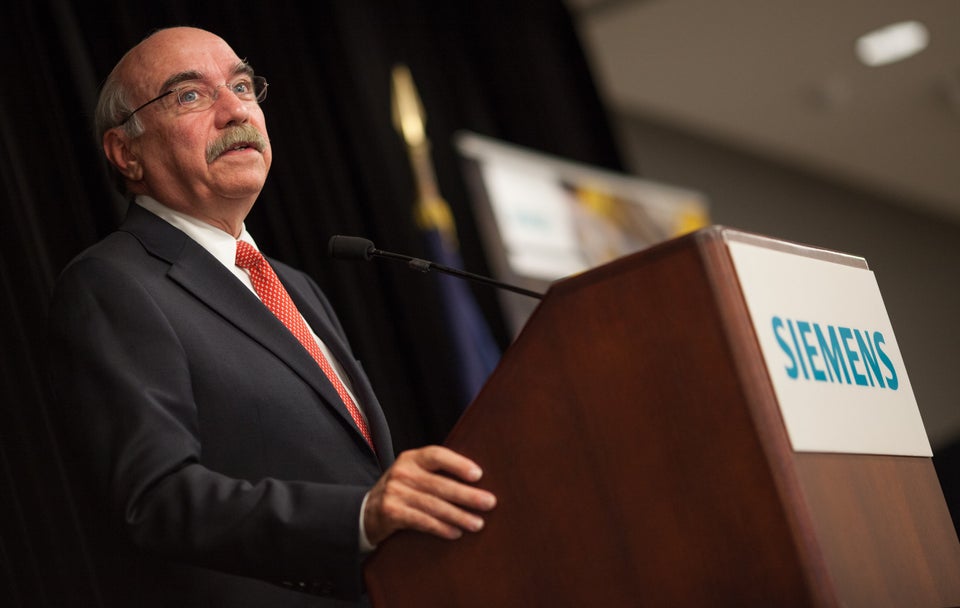 Mayors Of America's Largest Cities
Popular in the Community