 When mayor-elect Rahm Emanuel takes office in just over three months, it will be a big change for the city, which has had the same mayor for more than 22 years. On Thursday, Emanuel announced the team that will help him with that transition--and it includes several familiar faces.
At a Thursday morning press conference, Emanuel named his transition team, which includes two former aides to current Chicago Mayor Richard M. Daley.
David Mosena, current President and CEO of the Museum of Science and Industry, was once Daley's chief of staff. He knows his way around city government jobs, having also served as city aviation commissioner and CTA president.
Sarah Pang, who currently works as Senior Vice President for Corporate Communications and Public Affairs at CNA, also worked for Daley. For nine years Pang served as Daley's deputy chief of staff.
Rev. Byron Brazier, pictured below with then-Senator Barack Obama in 2008, will also join Emanuel's transition team. Brazier is pastor of the Apostolic Church of God, and has organized a committee on Disproportionate Minority Confinement, led a task force investigating re-entry success and was the Director of Management Information Systems at the Chicago Housing Authority.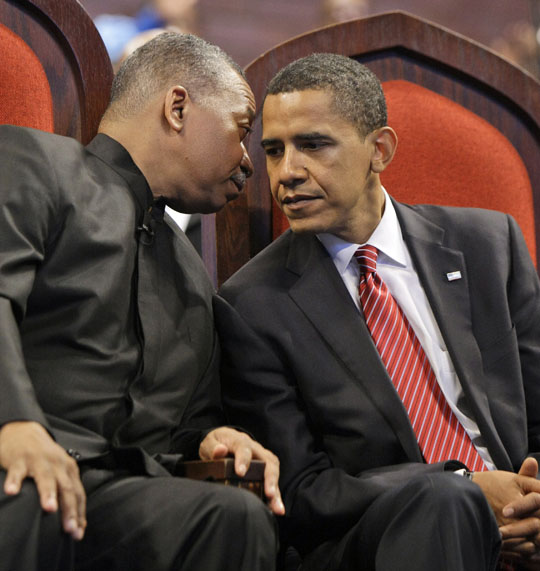 Rounding out the team is Felicia Davis, a former Chicago police officer and current administrator at Kendall College; former Illinois Rep. Judy Erwin, Casa Central's vice president of programs Rebecca Gonzalez and Steve Koch, a Vice Chairman at Credit Suisse and a presidential appointee to the Independent Advisory Panel of the Recovery Accountability and Transparency Board.
"I've been involved in a few transitions," Emanuel told the Sun-Times earlier in the week. "...I will be calling on people across the city with a diversity of experiences to help lead this effort."
Popular in the Community