Two Chicago mental health activists contend Mayor Rahm Emanuel placed himself nearly "nose to nose" with one of them in a private meeting and yelled, "You're gonna respect me!" after the pair disrupted a public meeting with the mayor.
Matt Ginsberg-Jaeckle, 33, and Debbie Delgado, 55, advocates with Mental Health Movement, said they were invited to speak privately with the mayor after they confronted him over the closure of mental health facilities during a Wednesday night meeting with a Wicker Park neighborhood association. The mayor was at the Wicker Park meeting to discuss development.
"He kept his calm during his first part [the public meeting]," Ginsberg-Jaeckle told The Huffington Post on Thursday. "But in the private meeting, it was a whole other Rahm Emanuel. The real Rahm."
Ginsberg-Jaeckle said that in the private meeting, Emanuel told them, "Now that we're done with that circus in there, we can talk about the real issues."
When Ginsberg-Jaeckle told the mayor they didn't see advocating for mental health clinics as a joke, the advocate said that Emanuel "got in my face."
"He was so close -- we were practically nose to nose," Ginsberg-Jaeckle said. "He yelled, 'You're gonna respect me! You're gonna respect me! You're gonna respect me!'"
"I stayed quiet at that point because I wanted Debbie to have the chance to speak her part," Ginsberg-Jaeckle added.
An Emanuel aide who was present told The Huffington Post there was no screaming and characterized the meeting as "very cordial."
Emanuel campaign spokesman Steve Mayberry told The Huffington Post via email:
As Rahm consistently meets with Chicagoans who have a different point of view about the challenges facing the city, he was happy to address several of the resident's concerns at the meeting with Wicker Park residents. Dozens of residents attending the meeting also wanted Rahm to focus on their community discussion, so after speaking as an invited guest to the meeting, Rahm spent about an additional 15 minutes in a private discussion with her to take her thoughts into consideration and direct her to resources that can address her needs. Rahm's 15-minute private meeting ended very cordially, with the mayor thanking them for giving him issues and concerns to check into and consider.
Delgado, whose son was shot to death in 2006, told HuffPost that her neighborhood mental health clinic saved her life and the life of her other son, who was holding his brother as he died. The family sought treatment for depression and post-traumatic stress disorder, but were left with no viable options after clinics were consolidated and closed in 2012.
"He said, 'We're going to follow up with you. We're going to make sure you get the care you need,'" Delgado said, describing how the mayor responded to her comments. She added to HuffPost that she was "angry" with the way Emanuel spoke to Ginsberg-Jaeckle.
"I don't like the way he approached Matt," Delgado said. "I don't think it was very professional of him."
On Thursday, Delgado said, they were contacted by the commissioner of the Chicago Department of Public Health with offers to help -- but she said she wants more.
"This isn't just about me," Delgado said. "I'm not going to accept his offer. This is about the whole city. We need [mental health services] everywhere -- not just the six that he closed."
Before You Go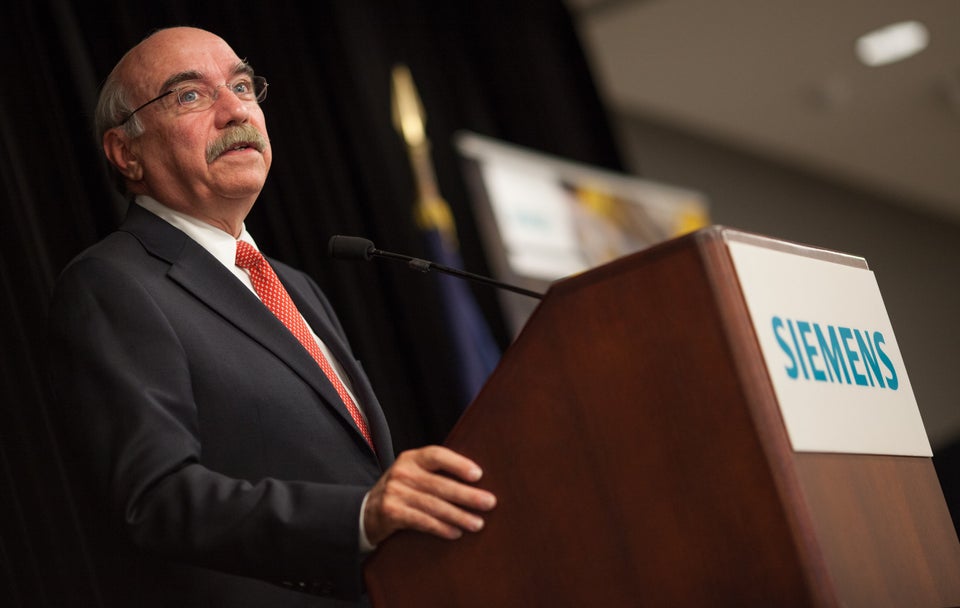 Mayors Of America's Largest Cities
Popular in the Community