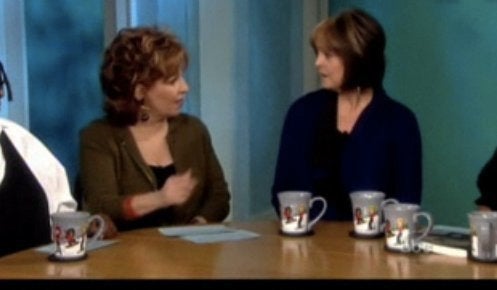 "I never really wanted to be a mother," Rizutto admitted. "I had this idea about motherhood that it was just going to take me over and swallow me up."
At the age of 37, Rizzuto was given the opportunity to spend six months in Japan talking to atomic bomb survivors for a book she was writing. What began as a research trip turned into a journey of immense self-discovery that ultimately caused her to end her 20-year marriage, and walk away from her family.
Reactions to her story have been anything but mundane; some critics have even sent her death threats.
"I'm worse than Hitler apparently," she remarked.
Yet, she maintains that her choice was right for her and her family.
"Everybody has their own choices, but my choice works for us and I think it's not so selfish for women to say 'okay, I would like to have my own priority, I would like to have something in my life, I would like to be able to do my job,'" she said. "I've had a lot of women write to me and say 'thank you for telling your story,' and they may not have the exact same story but they've been ambivalent, they've struggled and even the best mothers don't always feel like they are."
Today, Rizutto lives down the street from her ex-husband and teenage sons, with whom she has a "great" relationship.
"Because we got a divorce and because [my ex-husband] had always wanted to be the primary caretaker, it worked for our family that they stayed in the home they lived with their Dad. I'm the one who moved down the street," she said. "We really made it work. And then I get to give them my best."
Related