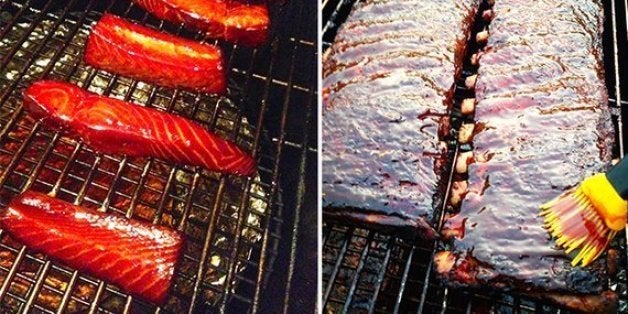 From chili to crab to ribs to smoked apple pie, we've got you covered. Hike!
Quick: look in your rearview mirror: the second biggest eating day of the year (second only to Thanksgiving) is approaching fast. That would be Super Bowl Sunday, and we're firing up our smokers already.
As usual, we take perverse pleasure in researching ticket prices. At this writing, $5,000 will buy you nosebleed seats in the stadium at the University of Phoenix in Glendale, while exactly $150,501 (what's with the extra dollar?) grants you access to a corner party loft with catered food. Parking is extra. Ouch.
My take? When it comes to tailgating, there's no place like home. (See my Barbecue Trends for 2015.) Great seats (not to mention cheap!) for the game, half-time show, and commercials, no long lines for the bathroom, and best of all--WAY better food.
I'm a part time New Englander, so you can guess which team I'll root for. But I take a nonpartisan approach to the food. This year, I'm honoring the culinary traditions of both contenders. Last year, if you'll recall, the Seahawks played the Denver Broncos. In my playbook, it was Planked Salmon with Mustard-Dill Sauce versus Bison Burgers.
SIGN UP for Steven Raichlen's UP IN SMOKE newsletter to learn more about barbecue!
Steven Raichlen is the author of the Barbecue! Bible cookbook series and the host of Primal Grill on PBS. His web site is BarbecueBible.com.